40 Best Quotes About Changing Yourself for the Better
Everybody has moments in life when they desire to make a positive difference. When change is present, everyone feels fear. Change brings a range of emotions, whether it be a move to another place, a change in employment, or a change in educational path.
Change is crucial to personal growth. Face challenges to learn about ourselves and discover our hidden capabilities. It can teach you a lot about yourself without major gestures or sudden adjustments. A modest change, such as getting up ten minutes earlier or being polite to yourself, can have a significant impact.
There is no denying that change is frightening. Everyone has patterns and behaviors that they find comfortable, so stepping outside your comfort zone might be intimidating.
Remember, change starts with a single step and a desire to grow. So, let's dive into quotes about changing yourself for the Better and discover the power they hold in shaping a brighter, more fulfilling future.
Quotes About Yourself Changing
" Change the way you look at things and the things you look at change." ( Wayne W. Dyer )
" Life is about not knowing, having to change, taking the moment and making the best of it, without knowing what's going to happen next. " ( Gilda Radner )
" There is a certain relief in change, even though it be from bad to worse! As I have found in traveling in a stagecoach, that it is often a comfort to shift one's position and be bruised in a new place." ( Washington Irving )
" If you don't like something, change it. If you can't change it, change your attitude. " ( Maya Angelou )
" The greatest discovery of all time is that a person can change his future by merely changing his attitude." ( Oprah Winfrey )
" To exist is to change, to change is to mature, to mature is to go on creating oneself endlessly."( Henri Bergson )
" Fashion changes, but style endures. " ( Coco Chanel )
" Change begins at the end of your comfort zone." ( Roy T. Bennett )
" People don't resist change. They resist being changed." ( Peter Senge )
" Some of us think holding on makes us strong, but sometimes it is letting go." ( Hermann Hesse )
" I don't harp on the negative because if you do, then there's no progression. There's no forward movement. You got to always look on the bright side of things." ( Taraji P. Henson )
" Never believe that a few caring people can't change the world. For, indeed, that's all who ever have." ( Margaret Mead )
" Success is a moving goalpost. You celebrate in those moments and then look at what's next… and how can I do it better than I did before." ( Issa Rae )
" It is much harder work, but sometimes you have to take destiny into your own hands." ( Mindy Kaling )
" If one man can destroy everything, why can't one girl change it? " ( Malala Yousafzai )
Quotes About Changing Yourself for the Better
" Life is a series of natural and spontaneous changes. Don't resist them; that only creates sorrow. Let reality be reality. Let things flow naturally forward in whatever way they like. " ( Lao Tzu )
" Moving doesn't change who you are. It only changes the view outside your window." ( Rachel Hollis )
" Every great dream begins with a dreamer. Always remember, you have within you the strength, the patience, and the passion to reach for the stars to change the world. " ( Harriet Tubman )
" You cannot change what you are, only what you do." ( Philip Pullman )
" True life is lived when tiny changes occur. " ( Leo Tolstoy )
" Change is painful, but nothing is as painful as staying stuck somewhere you don't belong." ( Mandy Hale )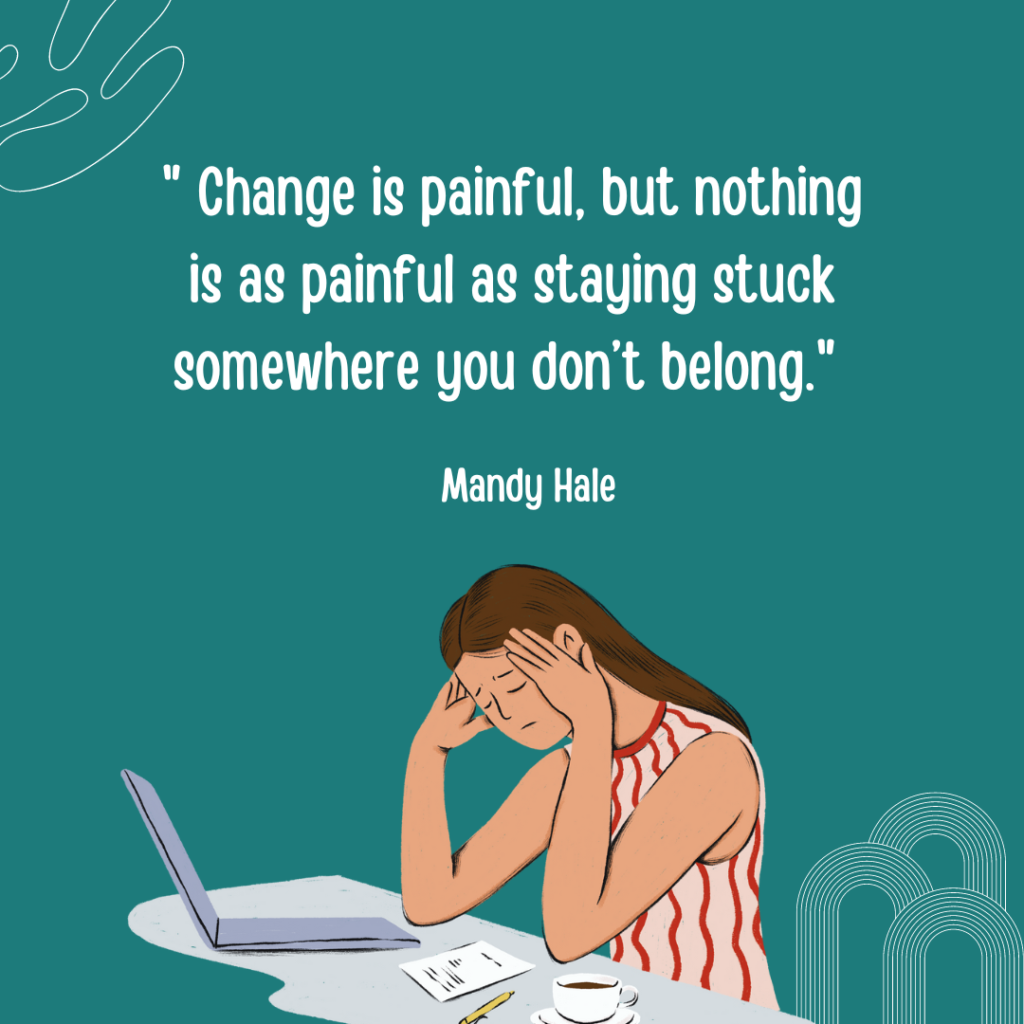 " Change before you have to." ( Jack Welch )
" You will find that it is necessary to let things go; simply for the reason that they are heavy." ( C. JoyBell )
" The truth is, unless you let go, unless you forgive yourself unless you forgive the situation unless you realize that the situation is over, you cannot move forward." ( Steve Maraboli )
"The changes we dread most may contain our salvation." ( Barbara Kingsolver )
" Time may change me, but I can't trace time." ( David Bowie )
" If you want to change attitudes, start with a change in behavior." ( Katharine Hepburn )
" Times and conditions change so rapidly that we must keep our aim constantly focused on the future." ( Walt Disney )
" Our dilemma is that we hate change and love it at the same time; what we really want is for things to remain the same but get better." ( Sydney J. Harris )
" All things are difficult before they are easy." ( Thomas Fuller )
" Any change, even a change for the better, is always accompanied by discomforts. " ( Arnold Bennett )
" There is nothing so stable as change." ( Bob Dylan )
" You never change your life until you step out of your comfort zone; change begins at the end of your comfort zone." ( Roy T. Bennett )
" Growth and comfort do not coexist. " ( Ginni Rometty )
" If you don't like the road you're walking, start paving another one." ( Dolly Parton )
"All changes, even the most longed for, have their melancholy; for what we leave behind us is a part of ourselves. We must die to one life before we can enter another." ( Anatole France )
" Dreams are the seeds of change. Nothing ever grows without a seed, and nothing ever changes without a dream." ( Debby Boone )
" If you want to change attitudes, start with a change in behavior." ( William Glasser )
" Just when I think I have learned the way to live, life changes." ( Hugh Prather )
" They always say time changes things, but you actually have to change them yourself. " ( Andy Warhol )
Read More
80 Meaningful Friendship Quotes to Share With Your Best Friend