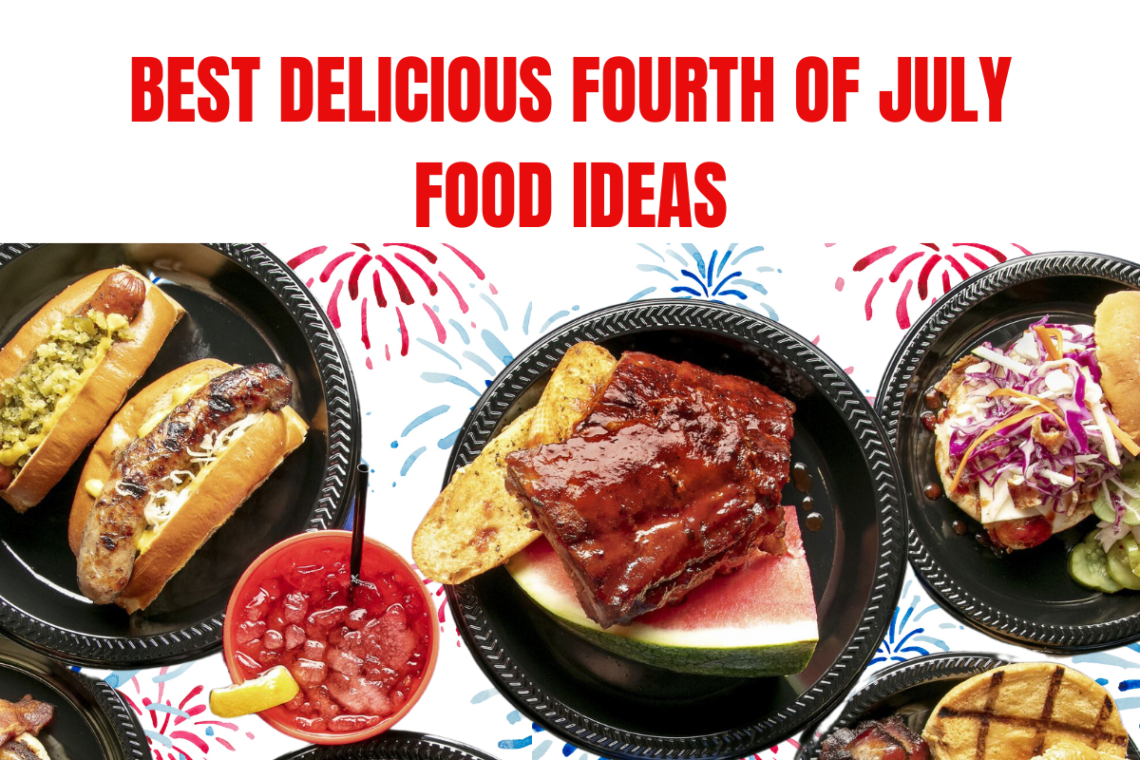 10 Best Delicious Fourth of July Food Ideas to Celebrate America Independence Day
The Fourth of July is almost here. What are your plans? Aside from fireworks and patriotic festivities, nothing tops celebrating America's Independence Day with delicious food.
We've got you covered whether you're throwing a backyard BBQ, heading to a park picnic, or just hanging out with loved ones. It's time to fire up the grill, prepare refreshing salads, indulge in festive desserts, and sip delicious beverages.
We've gathered some of the most delicious recipes for some of the most popular Fourth of July food ideas. Lemonade, apple pie, hamburgers, and hot dogs are among these. America's birthday wouldn't be possible without them.
Delicious Fourth of July Food Ideas
1-Grilling and BBQ on July Fourth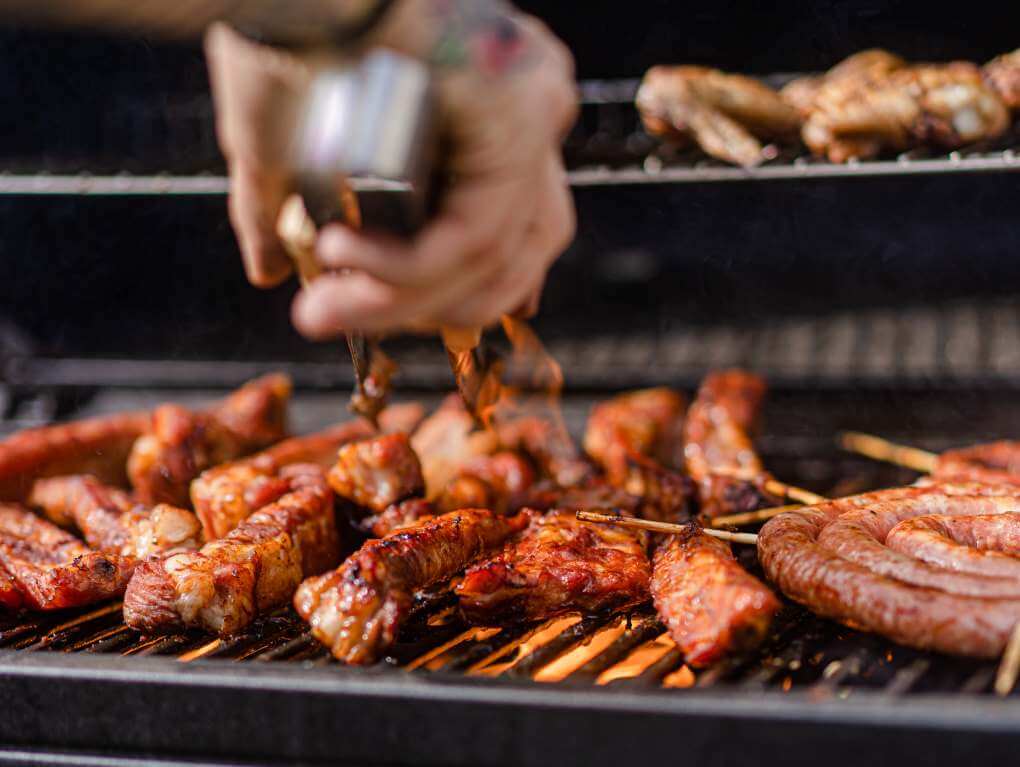 Get Recipe Grilling and BBQ
Fourth of July celebrations include barbecues and grilling delicious food. It's a time when friends and family gather around the grill, enjoying the summer weather and the mouthwatering aroma of barbecue favorites. From sizzling burgers to perfectly cooked hot dogs, the grill becomes the centerpiece of a celebration.
Everyone eagerly awaits their turn to indulge in the smoky and savory flavors of perfectly grilled meats and vegetables. So, fire up the grill, grab your tongs, and let the Fourth of July BBQ and grilling festivities begin!
2-Refreshing Salads For the Fourth of July
Fourth of July BBQs require a few things. But the platter doesn't seem proper unless there's a salad or two on it. Whether you're looking for fruit salad, potato salad, green salad, or pasta salad, these deliciously simple recipes have you covered.
Get Recipe Salads For the Fourth of July
Refreshing salads bursting with flavor will beat the summer heat. Make some refreshing watermelon and pasta salad. It's a pleasant and filling combination of sweet and savory flavors. These salads will highlight your picnic table.
3-Classic Sandwiches
It's time to start organizing the activities, fireworks, and cuisine! Sandwiches are one of the most popular and practical meal alternatives for Fourth of July parties.
These Fourth of July sandwiches will sate your appetite and give your menu a patriotic flair. This is whether you're throwing a backyard BBQ or going on a picnic.
Get Recipe Classic Sandwiches
4-Barbecued Ribs
Get Recipe Barbecued Ribs
A traditional Fourth of July dish is smoky ribs. They should be slow-cooked on the grill until they are fall-off-the-bone wonderful after marinating them with a smokey and tangy barbecue sauce for the entire night.
Your guests will request more because of the dish's caramelized sauce and melt-in-your-mouth beef. For the ultimate Fourth of July feast, serve these lip-smacking ribs with cornbread and a side of zesty coleslaw.
5- Fourth of July Cocktails
Get Recipe Fourth of July Cocktails
No celebration of the Fourth of July is complete without a cocktail. Without a refreshing, patriotic cocktail in hand, a Fourth of July celebration is incomplete. These Fourth of July cocktails will give your celebrations a flavorful boost and a festive touch, whether you're relaxing by the pool or enjoying a backyard BBQ.
6-Grill Corn Fourth of July Food
Get Recipe Grill Corn
The Fourth of July is the best time to grill corn for your Independence Day celebration. Grilled corn is a well-liked and traditional dish that goes particularly well with this joyful occasion. Your taste buds will be delighted by the delicious experience that grilled corn on the cob creates with its smoky and charred flavors.
7-Slowly Cooked beans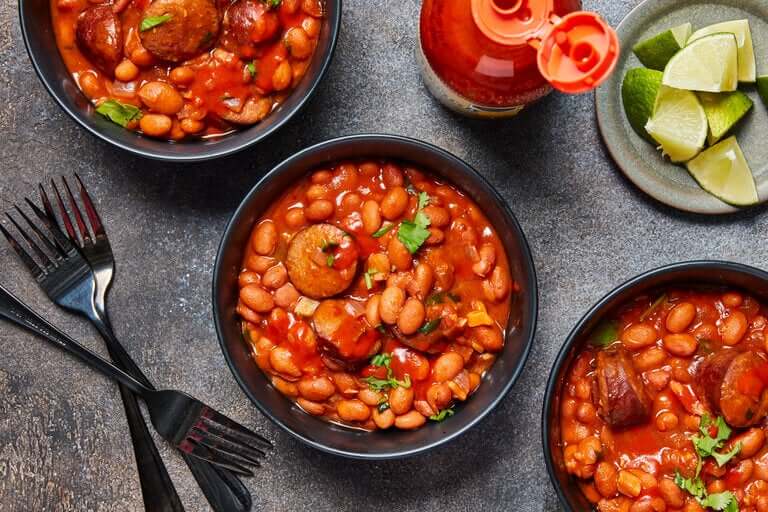 Get Recipe Slowly Cooked beans
Fourth of July Slowly cooked Beans is a classic American side dish that pairs well with grilled meats and other traditional barbecue fare. They are often enjoyed at outdoor gatherings and picnics on the Fourth of July, adding a hearty and flavorful element to the festive celebration.
8-Grilled Burgers and Hot Dogs
Get Recipe Grilled Burgers
Grilled Burgers and Hot Dogs are yummy food ideas for the Fourth of July celebrations. They're classic American favorites that everyone loves. Start by firing up the grill and cooking juicy burgers and sizzling hot dogs.
These delicious treats are ideal for outdoor events like picnics or even backyard barbecues. They're easy to make and always a hit with both kids and adults. Enjoy the Fourth of July with these scrumptious grilled burgers and hot dogs!
9-Patriotic Fruit Kabobs
Get Recipe Fruit Kabobs
Patriotic Fruit Kabobs are a fun and colorful food idea for celebrating the Fourth of July. These kabobs are made by threading a combination of fresh fruits onto skewers, creating a festive red, white, and blue theme. You can use strawberries, blueberries, and chunks of pineapple or bananas to represent the colors of the American flag.
The sweet and juicy fruits make for a refreshing and healthy treat that everyone can enjoy. Patriotic Fruit Kabobs are not only visually appealing but also a great way to incorporate patriotic spirit into your Fourth of July spread. They are perfect for outdoor gatherings and picnics, adding a burst of flavor and a touch of patriotism to the festive occasion.
10-Flag Cake For the Fourth of July
A flag cake is a great way to celebrate the Fourth of July with food. It's a special cake that resembles the American flag and adds a patriotic touch to your celebration. To make a Flag Cake, you start with a sheet cake and cover it with white frosting. Then, you arrange blueberries in the top left corner to represent the flag stars.
Get Recipe Flag Cake
Next, use sliced strawberries to create red stripes across the rest of the cake, mimicking the flag's design. The result is a colorful and delicious dessert that captures the Independence Day spirit. Everyone will enjoy this festive and sweet treat as they celebrate the Fourth of July together.