5 Ways How To Budget for Christmas
This post may contain affiliate links. This means we may earn a small commission if you purchase using a link we share.
December is probably going to be expensive. As Christmas approaches, we get excited about the holiday season, cheer, and gifts. But planning and managing our money wisely during this time is essential because Christmas is not worth getting into debt over. Christmas budgeting means planning how much money we can spend and save on Christmas shopping.
We may still enjoy Christmas in this way without spending over budget or worrying about money in the future. Creating a Christmas budget can be an overwhelming task, so we'll show you some simple tips to help. Make this Christmas one to remember!
How To Budget for Christmas
1-Keep Track Of Your Income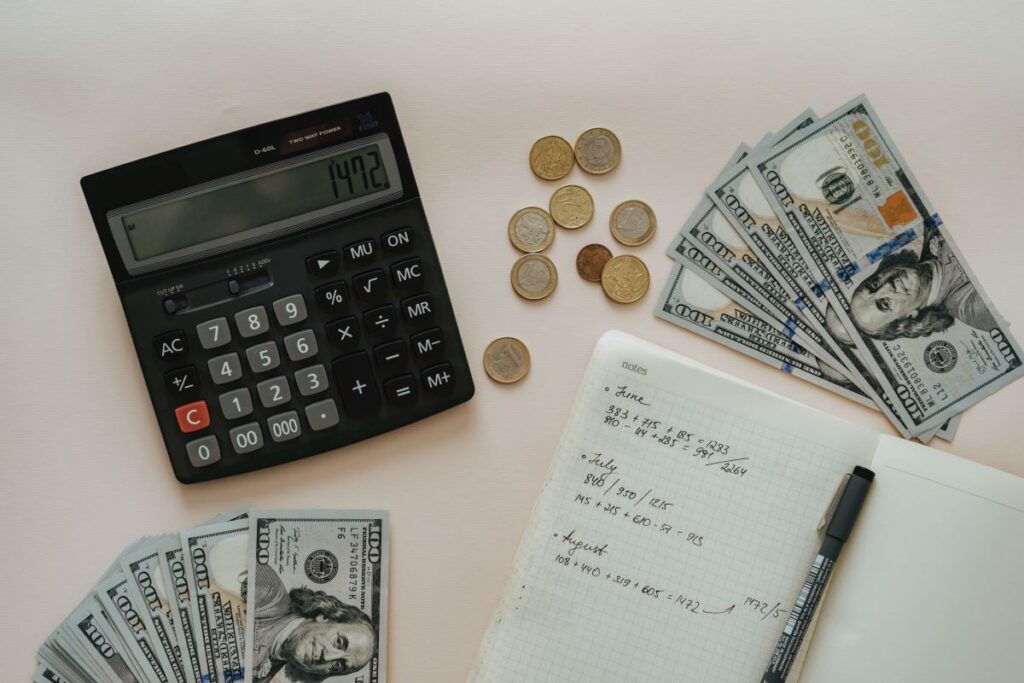 It's essential to monitor your income when creating a Christmas budget. Identify all the funds you expect to receive over the holidays. This can include any additional money from a side hustle or part-time job, your regular wage, and any upcoming financial gifts.
Knowing your income in advance will help you plan your Christmas budget better and prevent overpaying. By monitoring your income, you can remain within your means while still enjoying the holiday season.
Whatever method you use, stay on top of your finances so you can stick to your Christmas budget. Make sure you keep track of your income and spending regularly. Make adjustments to avoid overspending this holiday season if you fall behind.
2- Write down your expenses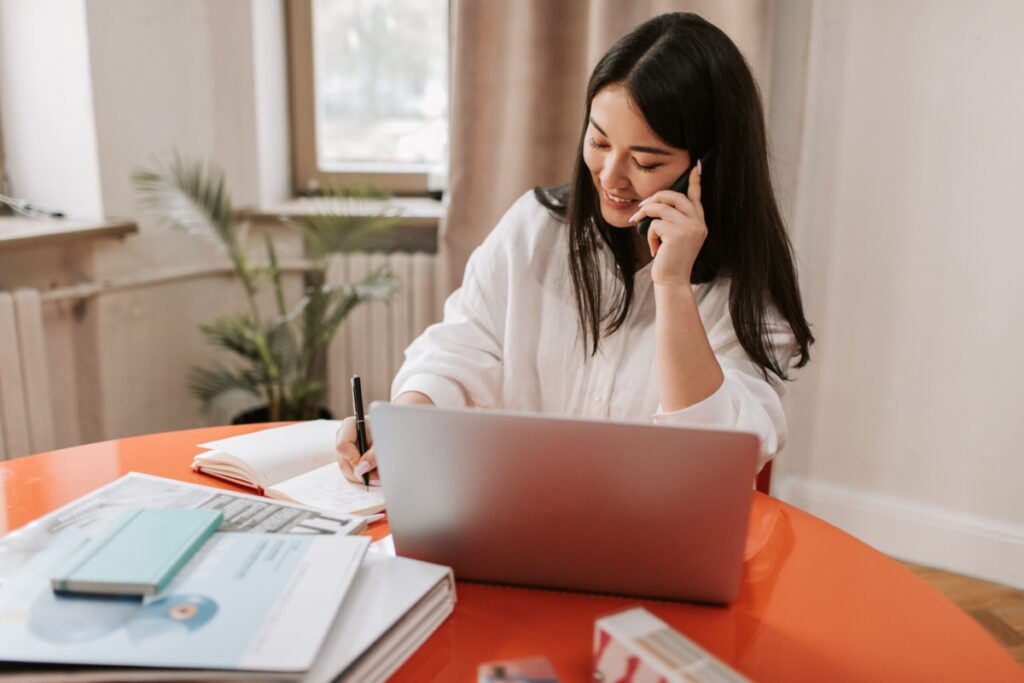 A great approach to effectively managing your Christmas budget is to document all your expenditures. This includes gifts, food, travel expenses, and any other costs associated with the holiday season. Begin by creating a list of individuals you intend to purchase presents for along, with the items you have in mind, for each person. First, try to estimate the amount you plan to spend on each individual.
After calculating the budget for gifts make sure to include expenses, for food, travel, and any other holiday-related costs. Once you have an understanding of your Christmas budget begin exploring opportunities to save money. Consider searching for gift options or alternative travel arrangements.
Additionally, make sure to look out for specials and coupons! You may prepare a budget for Christmas without going overboard by using these ideas.
3-Your expenses should be equal to zero after deducting your income.
If you want a zero-based budget for Christmas, your expenses should equal your income after deductions. You can prevent overspending by keeping a spending record.
You may need to adjust your budget as you go along, but if you stick to it, you should be able to have a zero-based budget for Christmas.
Budgeting Method Tips
Make a list of all your sources of income and expected expenses.
Make a list of non-negotiables and those you can reduce.
Find ways to save on your holiday expenses.
It's important to have a financial plan in place to cover any unexpected expenses that may arise. This can help to avoid financial stress and ensure you are prepared for any unexpected situations.
4- Start Shopping Early
Starting your Christmas shopping early will help you stay within your budget. The last-minute rush might result in impulsive purchasing and overspending. You can compare rates, and uncover the best offers. Early shoppers can save money on gifts and other holiday purchases since they frequently have access to sales, promotions, and discounts.
Steps To Start Early Shopping
A joyous and stress-free celebration can be ensured by starting your Christmas shopping early. It also helps you manage your budget and lets you approach the holiday season with a sense of readiness and excitement.
Create a Shopping List for Christmas on Budget
Make a thorough list of all the people you want to buy gifts for first. Incorporate each person's tastes or suggestions to help you with your buying.
Set a Budget
Set aside money for each person on your list. Be realistic and ensure the total fits within your overall Christmas budget.
Research and Plan
Look up pricing and ideas for gifts for every person on your list. Examine pricing, read reviews, and schedule the time and location of your gift-buying.
Shop Strategically
Take advantage of annual specials, discounts, and promotions. Think about going shopping on Black Friday, or during seasonal sales.
Track Your Purchases
Keep track of the things you've bought, the money you've spent, and the things you still need to buy. It helps in maintaining your budget.
5-Give Gifts in a Creative Way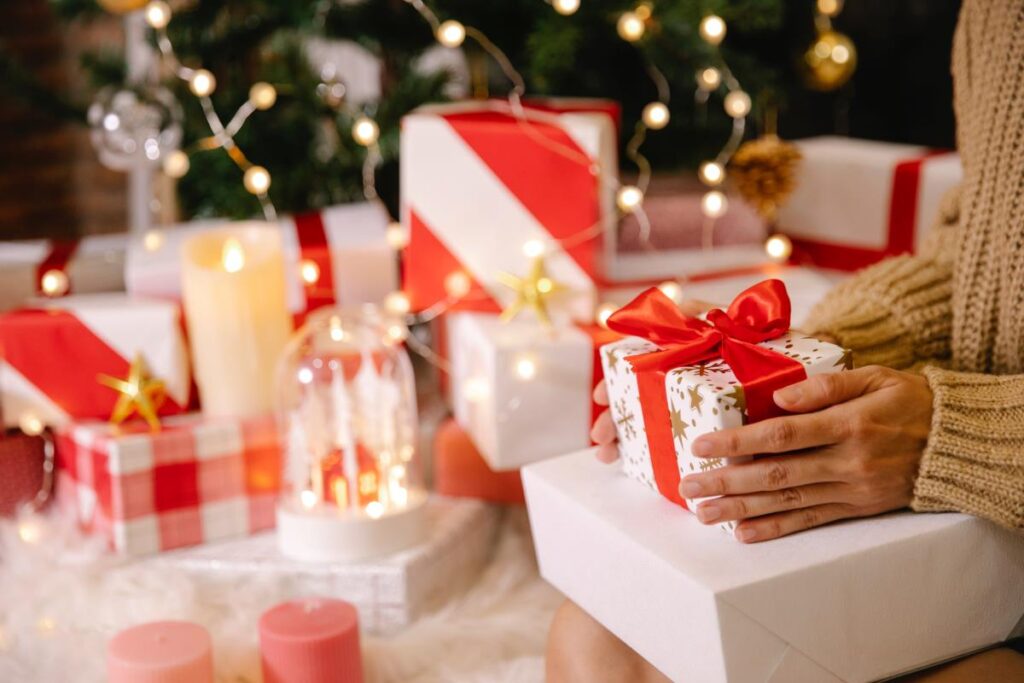 Be creative about holiday gifts create something handmade for your loved ones. Give greater consideration to thoughtful and meaningful gifts than to flashy purchases. Gifts like memory jars, homemade food, and personalized recipe books can be customized with your own touch. More creative ideas can discovered on Pinterest.
Your Christmas gifts will stand out and convey the affection and creativity that are the real essence of giving gifts if you infuse them with some imaginative thinking.