15 Best Classy Boho Christmas Decor Ideas 2023
This post may contain affiliate links. This means we may earn a small commission if you purchase using a link we share.
One of the times I look forward to the most is coming up soon. If you enjoy expressing your creativity without breaking the bank on Christmas decorations boho inspired Christmas decor ideas are ideal, for you. The key is to add a natural touch to the season with boho-themed Christmas decor.
Boho Christmas decorations use earthy tones such as browns, rich greens, and subtle shades of red that differ from the more conventional vibrant red and green color combination.
Are you thinking of adding some Boho Christmas decor to your collection? Take a look, at these 15 ideas, for decor. There's no doubt that you'll discover something to fit with what you like!
Boho Christmas Decorations Ideas
1-Handcrafted Christmas Pillow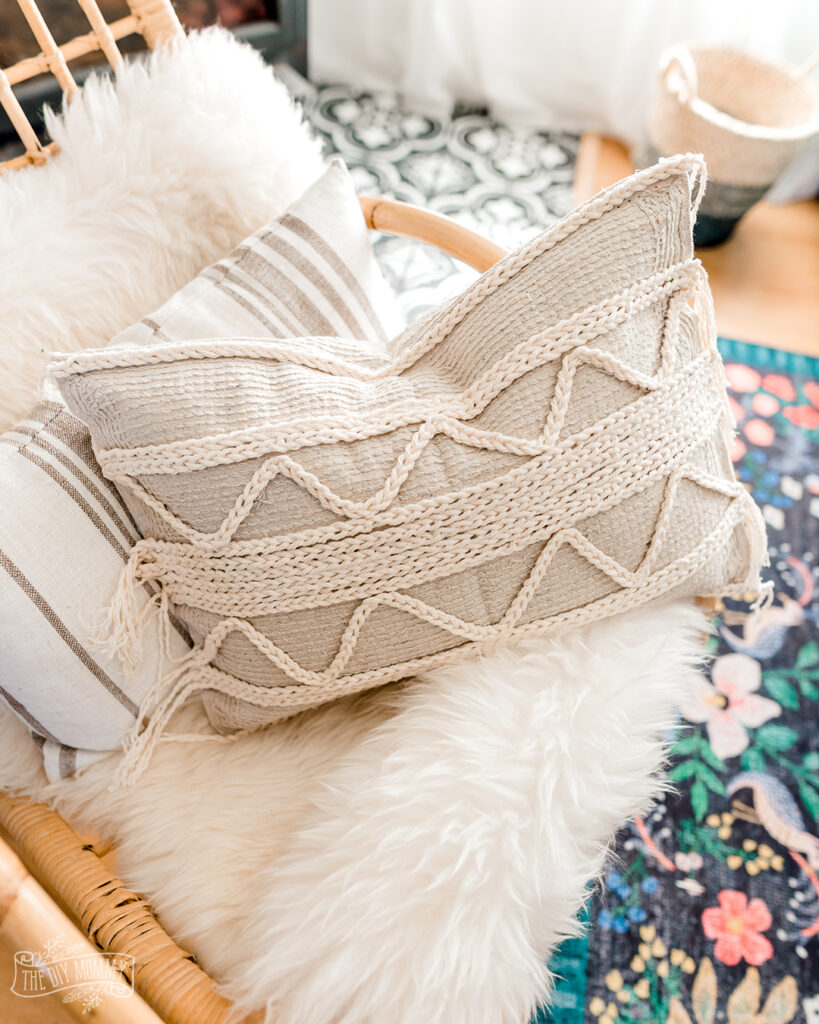 A handcrafted Christmas pillow is an addition to bring a festive ambiance to your boho-inspired Christmas decorations. If you want to be creative, add this easy craft to the boho decor theme.
Learn more at The DIY Mommy
2-Pampas Grass Christmas tree
The Pampas Grass Christmas tree is a way to enhance your bohemian Christmas decorations with a touch of nature. With its feathery appearance, you can easily adorn it with ornaments to create a modern and neutral ambiance.
Learn more at Cuckoo 4 Design
3-Tassel Ornaments
Tassel decorations bring a boho-inspired charm to your boho Christmas tree. They are adorable and easy to make. It will make your holiday decorations genuinely unique.
Learn more at Laura Jade Prado
4-Boho Winter Wreath
This boho inspired winter wreath has a warm vibe that's hard to resist. With its neutral tones, it adds a cozy touch, to your holiday decor. What's even better is that you can easily make this craft on a budget making it a win-win situation.
Learn more at Designer Trapped
5-Book Page Feather Garland
Book Page Feather Garland is a simple and easy craft. You just need some old books, glue, and some glitter to make these beautiful shiny glittery feathers.
Learn more at Life is a Party
6-Golden Copper Ornaments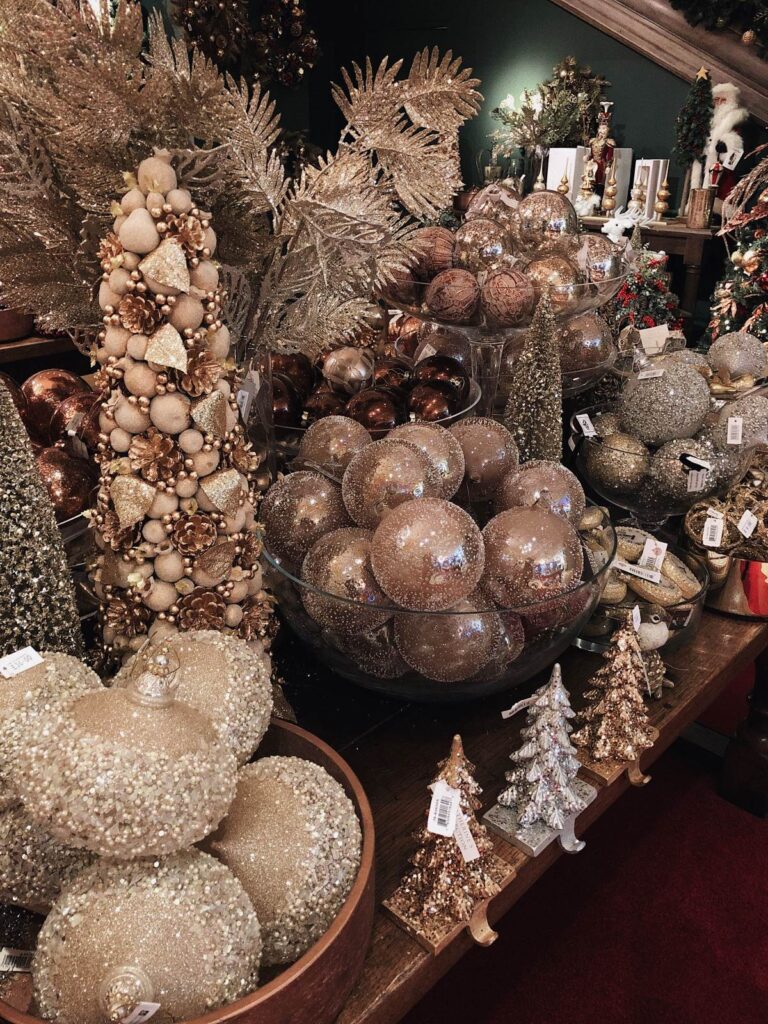 You can make your Christmas decor more bohemian by adding golden and copper ornaments to your decor and Christmas tree to create a warm and cozy atmosphere.
7-Coconut Shell Candle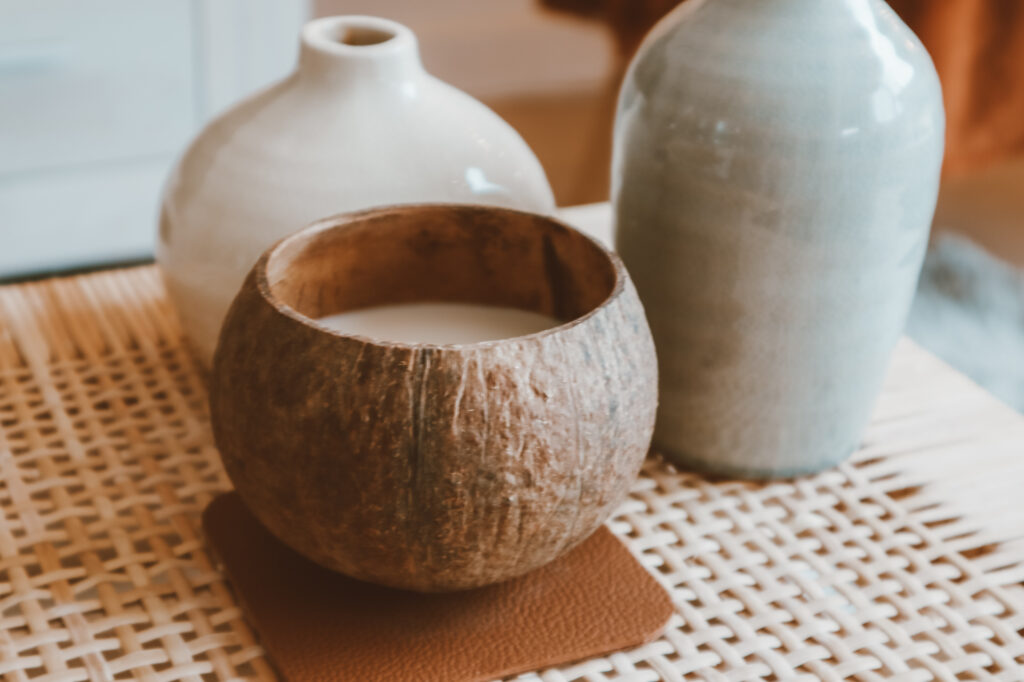 Coconut Shell Candle is a great addition to your bohemian theme Christmas decor. Because it is made from soy wax, when it is burned, it does not release any toxins into the air. There is something so cozy about it and it will go perfectly with your boho theme.
8-Boho Christmas Ball Ornaments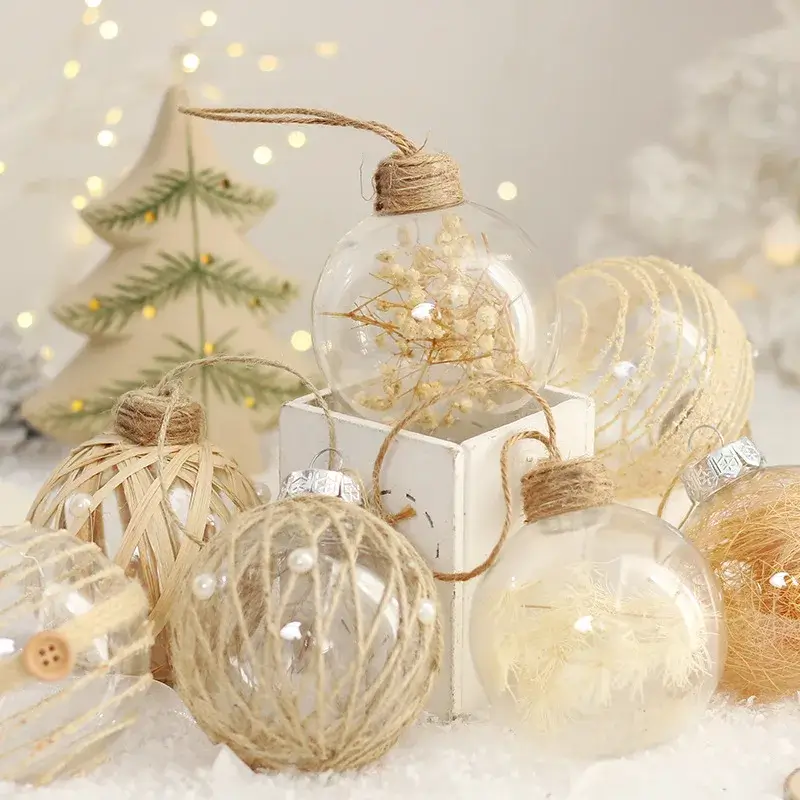 Enhance your Boho Holiday decorations with these handcrafted Christmas ball ornaments. They are absolutely adorable and stunning.
9-Boho Gift Wrap Decor
In Boho decor ideas use these beautiful and unique ways to wrap boho theme Christmas presents with some tassels
10-Boho Pom Pom Garland
Make your home more cozy this holiday season with a pom pom garland that's easy to make for your boho Christmas decor. You can use warm colors or white to complete your holiday decor look.
11-Boho stockings
Bohemian style Christmas stockings make an addition, to your home decor. These handcrafted treasures are also ideal, for gifting during the holiday season as they are imbued with love and personal connection. Opt for tones or neutral colors and display your stockings beautifully along the mantelpiece.
Learn More at House On Long Wood Lane
12-Pine Cone Garland
Pine Cone Garland is perfect for boho Christmas holiday decor but you can also use it throughout the winter. It looks so cozy and warm. It's ideal for hanging on a mantle, draped over an archway, or even as a charming Christmas ornament on your tree.
Learn More at Pretty Handy Girl
13-Boho Painted Pinecones
These adorable pine cones with their paint give off a bohemian vibe while being adorable.
14-Bottle Brush Christmas Tree
Create a bohemian inspired winter wonderland on your mantel with these mini white bottle brush Christmas trees.
15-Macrame Ornaments
Enhance your Christmas decorations with boho macrame ornaments. These crafted pieces, made with knots and natural materials bring a rustic and artistic touch to your holiday atmosphere. Whether they hang from your tree or adorn the mantle they add a bohemian vibe to your holiday decor.