6 Ways to Have Old Fashioned Christmas Ideas
The allure of returning to traditional Christmas celebrations cannot be denied. Old Fashioned Christmas celebrations mean to get into the Christmas spirit, sometimes you must take a step back in time. During this season, you must have a Christmas tree full of lights in the living room and Christmas carols playing on the stereo.
Make your Christmas celebration a bit merrier this year by adding some old-fashioned Christmas traditions you remember from childhood. There are many ways to have an old-fashioned Christmas, and you can start by decorating your house with traditional tinsel, ornaments, and lights.
You can also use the same old decorations from when you were a kid. You can go out and make your decorations or buy them from a craft store.
Old Fashioned Christmas Ideas
1-Cut Your Own Christmas Tree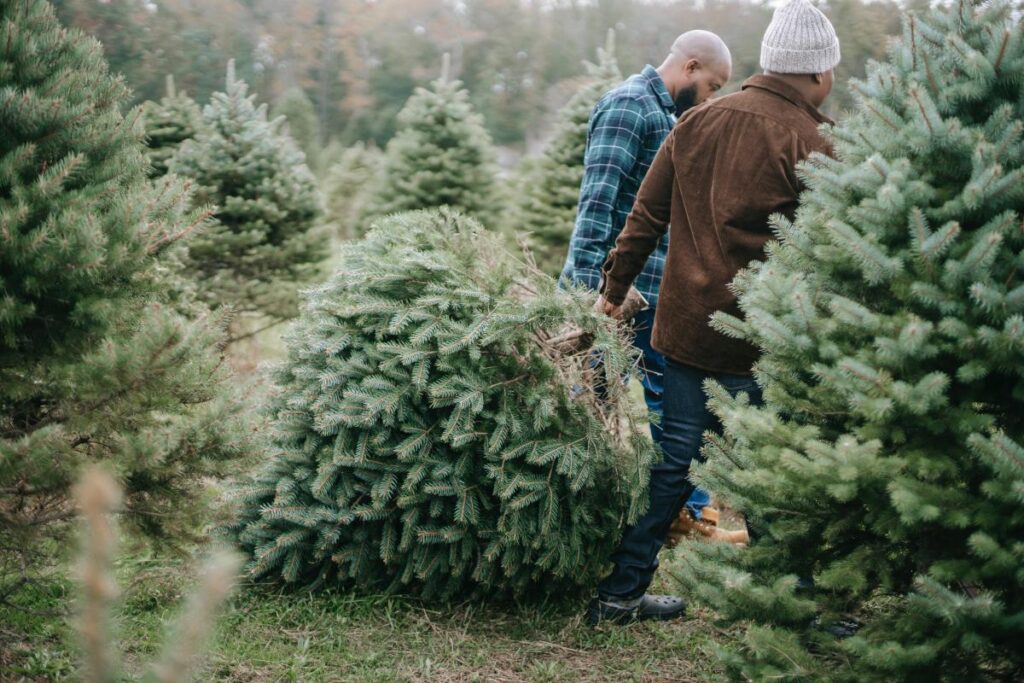 You should be able to locate a Christmas tree farm that is convenient for you as there are many of them spread out over the United States. You can create lifelong memories with your family and friends by cutting your own Christmas tree.
One benefit of cutting your tree is that it is reasonably priced. The trees are typically less expensive since the tree farm does not have to cut and ship them; also, freshly cut trees remain longer in homes.
To make the most of your holiday season, consider cutting your own Christmas tree. Something about choosing a tree and then seeing it cut down and turned into a holiday ornament makes the season even more unforgettable.
2-Decorate a Gingerbread House
A gingerbread house you make yourself is the perfect holiday centerpiece if you want to keep it old-fashioned. You can either make the actual structure from scratch or purchase pre-baked gingerbread kits at most grocery stores, depending on how much time you have.
White royal icing, which you may create or buy, and all the delicious candies you desire for decoration are required for gingerbread home décor. If you have the time, dedicate an afternoon or evening to the project. As you work on it, Christmas music can be played.
3-Create DIY Gifts
Making gifts rather than buying them is a traditional old-fashioned custom. I like this because it shows how valuable time is and how much you care for someone if you take the time to create a gift.
Receiving handmade gifts makes me feel cherished, and I also appreciate that they are unique, therefore I like getting them. I enjoy creating homemade gifts every year because I want the process, and it keeps me from going to stores, which are busy at this time of year.
4-Sing Christmas Carols
People may feel joyful and cheery after caroling or singing holiday music. Singing these carols is one of the best ways to celebrate Christmas. You may even do this with friends or family if you are also decorating your home for Christmas.
When you sing these songs throughout your celebrations, it adds a special and nostalgic touch and makes you feel more linked to past traditions when Christmas was observed in more plain ways. It's a kind gesture that will enhance the unique and joyful ambiance of your holiday season.
5-Select Vintage Christmas Decorations For Your Tree
The details of old fashioned Christmas ideas for decor are everything: vintage-style decorations, large boxes of candy canes and peppermint sticks, and more!
If you're fortunate enough to still have any ornaments from your grandparents, display them on your tree. If not, thrift shops are a terrific place to locate affordable vintage ornaments. They don't need to match or be in mint condition. Mixing and matching are OK if you're going for an antique, diverse vibe.
You may make your Christmas feel timeless and truly memorable this year by including a few new (old) traditions. Consider the minor details that give your holiday its significance, and use them in your celebration. Most of them are too simple to give up, and the Christmas spirit return is tremendous.
6-Attend a Christmas Eve service at church.
This is a wonderful way to celebrate Christmas' fundamental meaning and to take account of the year just gone. A wonderful approach to making lasting impressions with your family is by attending a Christmas Eve church service.
By dressing up, joining in on the music, and praying together, make it a memorable occasion.
Remember
Putting together an old-fashioned Christmas brings delight, surprise, and amazement. Consider recreating a little bit of your childhood in order to make this year's holiday celebrations simpler. Even if those times are gone, you can still experience the color, sounds, and scents if you put some effort into it.
Useful Links
5 Ways How To Budget for Christmas
80 Meaningful Friendship Quotes to Share With Your Best Friend