20 Best 2023 Christmas Decoration Ideas For the Holiday Season
This post may contain affiliate links. This means we may earn a small commission if you purchase using a link we share.
Christmas decorations are not just fancy ornaments; they are like time machines that take us back to happy memories, traditions, and dreams. They're like shiny mirrors that reflect our happiness and hopes. From wreaths and garlands to ornaments, every decoration has a story.
Creating holiday memories at home is one of the best parts of the holiday season. Couches are filled with overflowing hearts as friends and family gather from near and far. As we munch on marshmallows and hot cocoa, we talk and recall.
Don't wait until the last minute to start your decorating journey. Whether you are an expert at holiday decorating or you are just starting, this list of Christmas decoration ideas is here to help you. This Christmas, get inspired to create your own personal winter wonderland and use it as the backdrop for your most treasured memories.
2023 Christmas Decoration Ideas
1-White and Blue Christmas Tree
The holidays can be beautifully and uniquely decorated by creating a stunning Christmas tree out of white and blue. You may create a variety of decor themes using this timeless color combination.
For a Christmas tree, with a blue theme, you can decorate it with white and blue ornaments, lights, and garland. For a more glitzy appearance, you may add some silver or gold decorations. Pine cones, berries, and twigs can be included in your decorations if you want to look less artificial.
2-Decorate With Metallics
While the classic red-and-green color combo is a staple of Christmas, there's an undeniable charm in opting for metallic shades. Blending these tones elevates the sophistication while maintaining the festive and playful essence of the holiday season.
3-Festive dining room in color
To give your dining room table a modern touch, consider breaking away from traditional color choices and embracing unconventional shades like pink and teal. You can extend this unique color combination throughout your entire home or focus on incorporating it solely in your dining room.
Get the Complete tutorial at House By Hoff
4-Frosty globes
Get a complete tutorial at Mason Jar Crafts Love
Snow globes gained popularity in the mid-20th century in the United States and have since remained a beloved holiday decoration. You have the opportunity to create your charming snow globe, featuring a vintage car transporting a Christmas tree, adding a nostalgic and festive touch to your décor.
5-Hanging Star Lights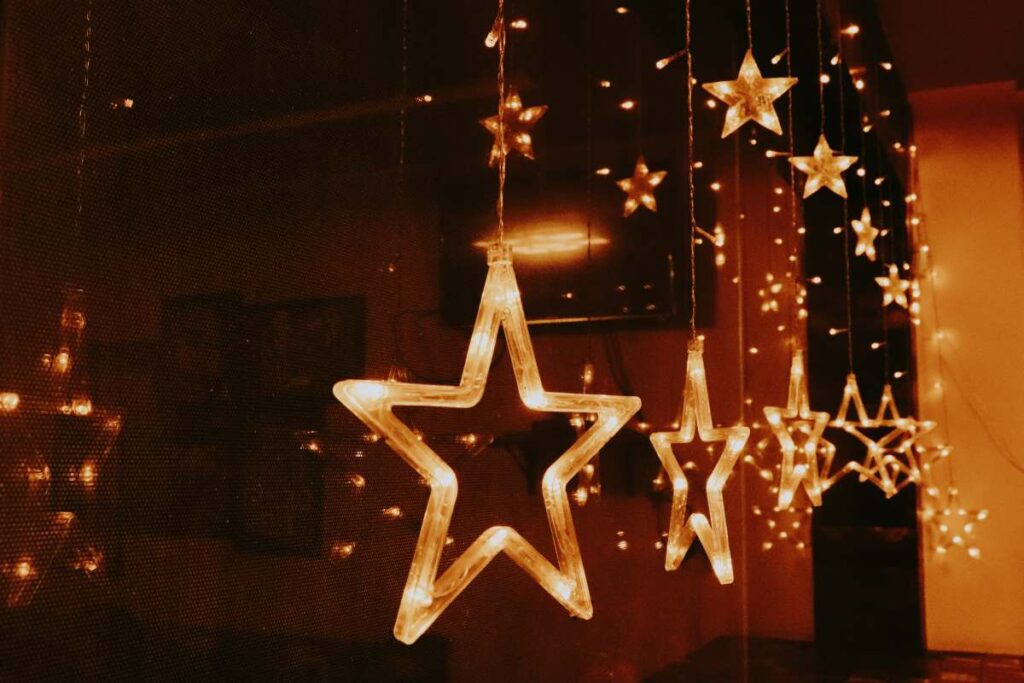 Decorate your house with stars and Christmas lights to make it brighter and welcoming. These radiant decorations can be elegantly displayed, whether it's by hanging them from your porch or suspending them from tall ceilings within your living space.
6-Warm White Lighting
Enhance the exterior of your home by suspending a large wreath entwined with cozy, warm white holiday lights. This easy addition will instantly light up your outdoor space, giving it a welcoming and inviting glow. Add a couple of chairs close by, and you've designed a snug spot to relax and soak in the festive spirit.
7-Bring together ornaments and greenery
Create a lovely holiday centerpiece using trays filled with colorful ornaments. Mix in small branches of greenery and little pinecones among the ornaments or in small vases to add a cozy touch. Keep it relaxed by placing some bigger pinecones around or under the tray.
8-Wood advent calendar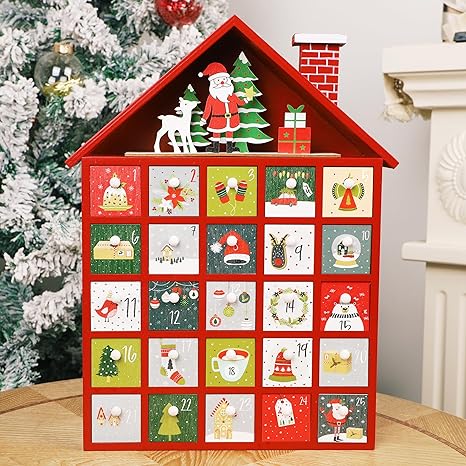 As the weeks progress, flip the days on your delightful advent calendar, or let your kids have the joy of doing it. They get the opportunity to participate in the countdown each morning, which increases the Christmas season's cheer.
9-All Pink Christmas Decor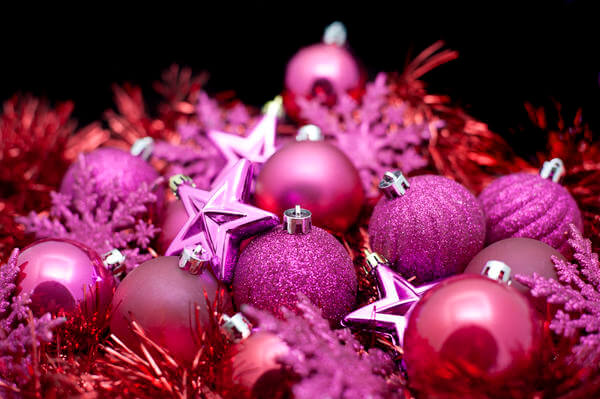 This year we're not sticking to just one shade. Instead, we're celebrating a mix of pink and purple colors. Imagine trees decorated with ornaments in light pinks and corals, all the way to deeper hues like raspberry and aubergine.
Christmas Decor 2023 Trends
10-Cover with a Gold Leaf Garland
If you adore the classic Christmas style but want a bit of sparkle, consider adding a gold leaf garland to your tree. Combine it with red faux berries, traditional ornaments, and a few playful additions for the perfect blend of festive elements in one place.
11-Add Winter Blooms to Your Mantel
Get into the holiday spirit by using a faux garland and a sled as a fun decoration on your mantel. Then, add some candles and pinecones to complete the look. Now, your mantel is all set and ready for the festivities!
12-Wintery Window Box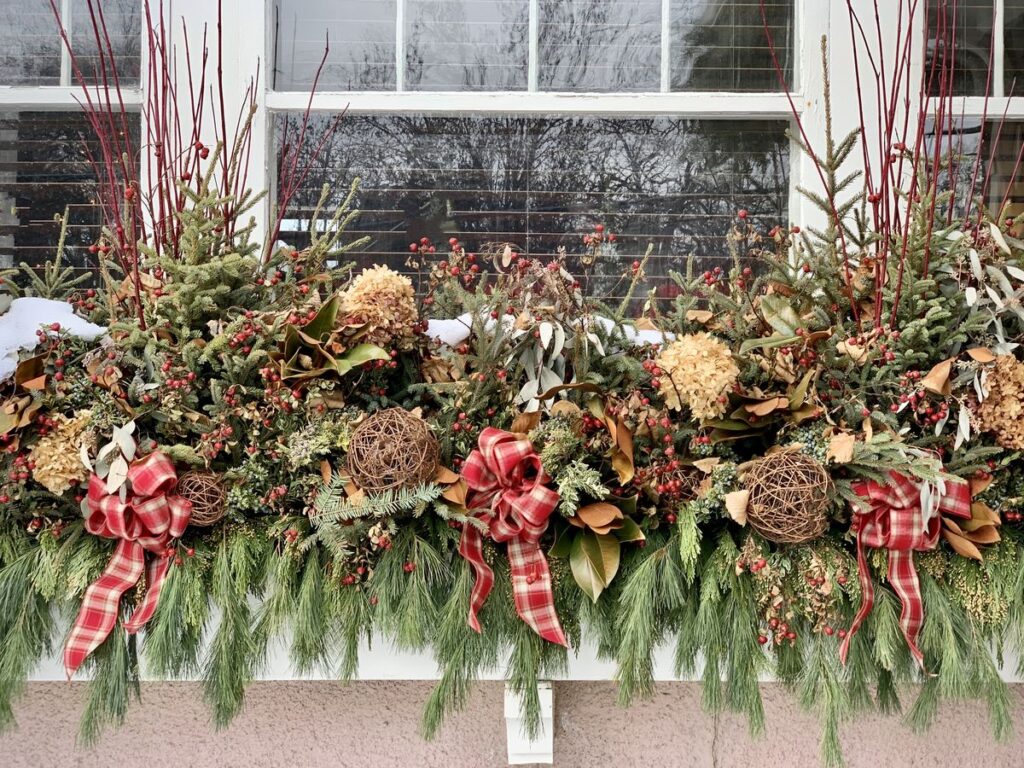 Put this lovely window box anywhere on your porch to bring a cheerful touch of greenery. Whether it's on a bench, windowsill, or by the doormat, it will add a festive vibe to your home.
13-Holiday Snowflake Window Decorations
Make careful to clean your windows as well when you deck out your house this year. On these gorgeous decals, Santa, Rudolph, an elf, and a snowman are all shown. The fun of the holiday is increased because you can enjoy them both inside and outside.
14-Lighted star Christmas tree toppers
No Christmas tree is genuinely completed without a beautiful star on top. This star topper is a standout choice, with its mesmerizing LED display that projects charming snowflakes onto your ceiling, adding that extra magical touch.
15-White Spruce Christmas Tree Artificial
Without worry, an artificial Christmas tree brings holiday cheer. The fact that artificial trees can be utilized year after year and outside of the holiday season is an additional benefit.
16- Make your Stockings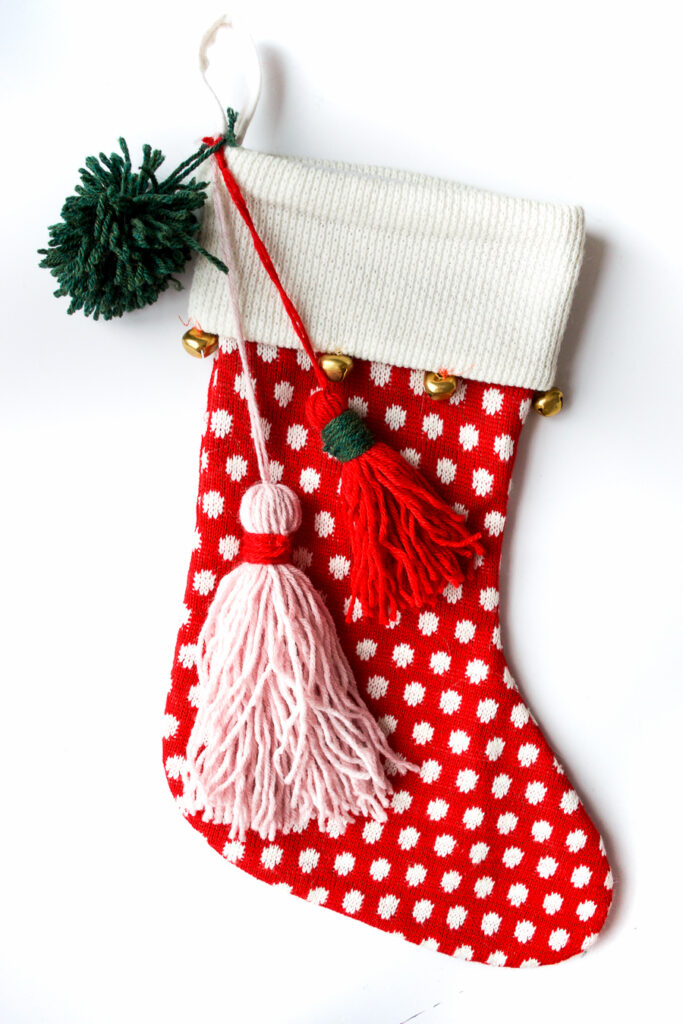 Get a complete tutorial at PMQ for Two
Try some DIY Christmas decorations and add some charm to your existing stockings. Add pom-poms, tassels, and jingle bells by following these steps.
17-Pinecones 2023 Christmas Decoration Ideas
Get a complete tutorial at Sand and Sisal
Fill a basket with these homemade bleached pine cones if the traditional rich brown color is too dark for your decor. They make wonderful, neutral table decor for the living room or dining area.
18-Add Purple Colors
This Christmas, consider exploring some energetic, new, and breathtaking purple décor ideas if you become weary of the conventional red and gold decorations.
19-Red and Pink Christmas Decor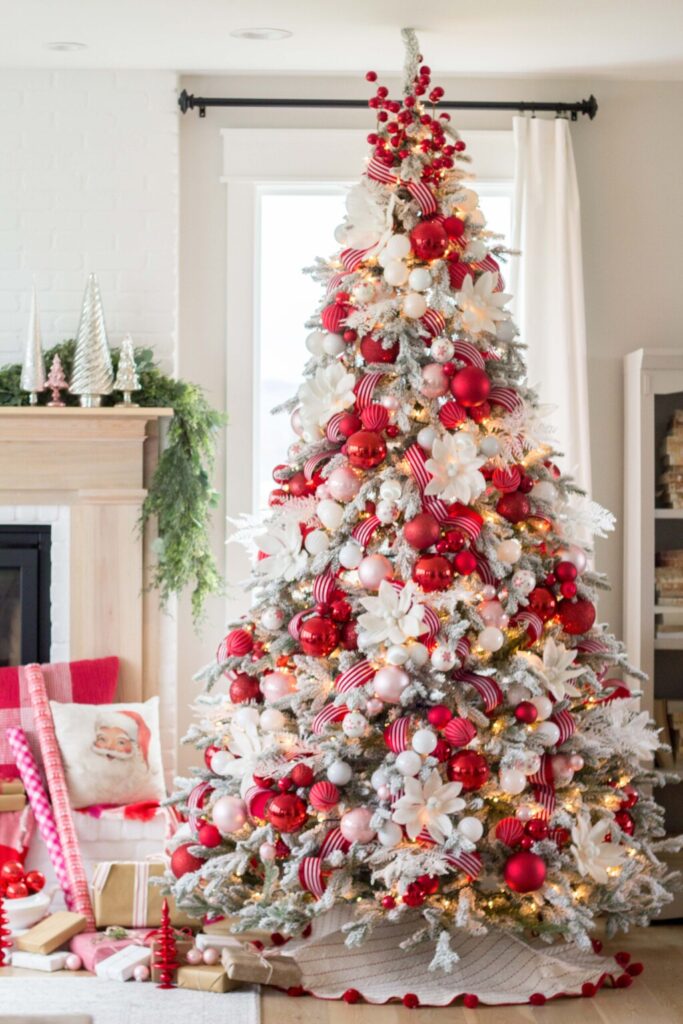 If you love a traditional Christmas color scheme, this decor idea is for you. Red and pink Christmas decor brings a vibrant and playful twist to the traditional holiday color palette. Your holiday celebrations will be cheered and glorified by using these colors on ornaments, ribbons, stockings, and even your Christmas tree.
20-Utilize citrus fruits in your holiday décor
Dried orange and lemon slices give a rustic look to your holiday decoration. Also, add a holiday citrus aroma to your home to celebrate Christmas with your family and friends.
Get a tutorial at A Piece Of Rainbow