Halloween Horror Nights 2023 Theme and Dates
Universal Studios theme parks throughout the world host the most popular Halloween Horror Nights events, including Universal Orlando Resort in Florida and Universal Studios Hollywood in California.
It is one of our favorite theme park events to attend Halloween Horror Nights. For the 32nd consecutive year, Universal Orlando will host the event, and it will start earlier than ever before.
Is Halloween Horror Nights 2023 at Universal Orlando worth it?
During Halloween Horror Nights Theme parks are turned into horrific settings with haunting mazes and attractions. Visitors can go through elaborately constructed haunted houses inspired by well-known horror films, TV shows, or creative ideas.
These intricately constructed homes are populated with actors that play various monsters, ghosts, and other terrifying creatures. The intention is to give visitors an intensely unsettling experience.
Halloween Horror Nights include fear zones across the park in addition to the haunted homes. These outdoor locations are themed to various horror concepts and are populated by scare actors that roam freely, ready to startle and frighten unsuspecting visitors. Scare zones frequently include unique surroundings and individuals that contribute to the overall dread vibe.
Halloween Horror Nights 2023 Theme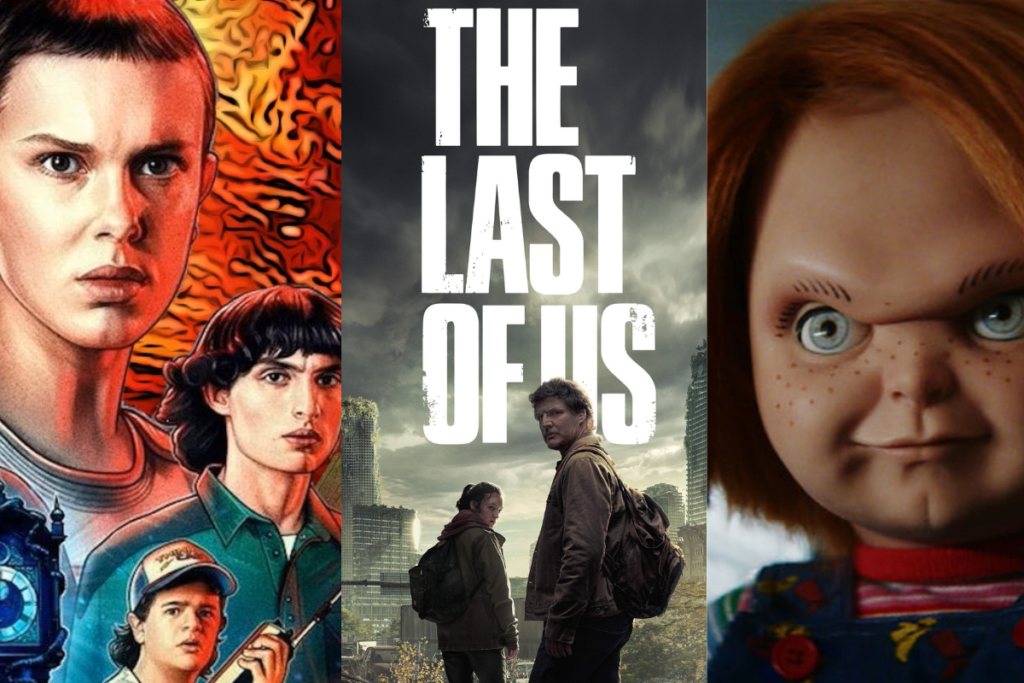 1-Stranger Things
On July 13th, Universal revealed that Stranger Things would return to Orlando and Hollywood after months of speculation! The fourth season will inspire the new haunted house. Join Eleven, Max, Eddie, and the rest of the group as you race against the terrible ticking clock, face your worst fears, and square off against the evil Vecna himself.
Traveling through popular scenes like the infamous Hawkins Lab, the mystifying Creel House, and Vecna's terrifying mind lair, guests will be on the front lines of Vecna's devastating attacks on Hawkins residents.
If you want to fight off Vecna's horrifying spell, you must work as a team with your group. Take on the spookiest Stranger Things season yet. As with Eleven, this is your chance to put an end to him once and for all in Vecna's blood-red mental landscape according to universal studio.
2-Chucky
When Universal revealed the first haunted house of 2023 on Halloween night of last year, horror fans were given a special gift. CHUCKY will attend the event! Although this is not CHUCKY's first debut on HHN, this year's visit will be based on the new USA/SyFy series.
This fall, be ready for some child's play. Halloween Horror Nights have "Chucky". The famous killer doll will terrorize the neighborhood in his haunted mansion. Do not be deceived by the bibbed overalls and freckled cheeks. Chucky is eager to play and will do everything to succeed.
3-The Last of Us
Universal revealed The Last Of Us will appear at both the horror festival in Hollywood and Orlando on June 15. The home will be a part of Universal's yearly theme park event in Hollywood and Orlando. It is based on the popular Naughty Dog and PlayStation game that served as the inspiration for the HBO series of the same name.
Enter the terrifying world of The Last Of Us, a video game developed by Naughty Dog and published by PlayStation that is celebrating its 10th anniversary this year. The Last Of Us is set in a devastated civilization where Infected and tough survivors run rampant.
Naughty Dog co-president Neil Druckmann shares an update "It has been an incredible thrill for us at Naughty Dog to collaborate with Universal, bringing the world of the game to life, focusing on even the tiniest details that our fans know so well."
Halloween Horror Nights 2023 Dates
From September 1 through October 31 in Florida and from September 7 through October 31 in California, Halloween Horror Nights is open on a few nights.
Halloween Horror Nights Tickets
Ticket costs range from $74 to $79, but depending on the park, you may also add on extras like early entrance, expedited passes, specialized trips, and even vacation packages.
FAQ
What is the cost of attending Halloween Horror Nights?
Prices vary by date, but single-night HHN tickets at Universal Orlando start at $79, up from $74 last year.
What is the theme of Halloween Horror Nights 2023?
Universal has released some fresh details regarding this year's Halloween Horror Nights theme 2023, which will be about Stranger Things' most terrifying season 4, The Last of Us, and Chucky.
How old should people be to attend Halloween Horror Nights?
Halloween Horror Nights "may be too intense for young children," according to Universal Orlando and Universal Studios Hollywood, and is not advised for those under the age of 13.
Are there rides at Halloween Horror Nights?
No HHN rides are available, however, a few attractions are open and frequently have shorter lineups than during the day.