Unveiling the Magic When Does Disneyland Decorate for Halloween 2023
Disney fans are curious as to When Disneyland Decorate for Halloween starts as the summer heat cools and the leaves turn color. It's not just about dates, but a journey into a world of pumpkin dreams.
One of the most enjoyable seasons at Disneyland is Halloween Time, which has themed attractions, delicious fall fare, and Disney Halloween park décor. The entire Disneyland Park is decked out for Halloween, with themed overlay attractions and special park decorations.
When Does Disneyland Decorate for Halloween?
Starting September 1 to October 31, 2023.
Disneyland Halloween Celebration Time
This Guide will help you to plan your Disneylands Halloween Time in 2023. We will explore the dates. We also give you some information about key when does Disneyland decorate for Halloween and themes, such as the scary Haunted Mansion Holiday overlay and iconic Main Street USA.
There are plenty of spectacular experiences during Halloween Time at Disneyland, from the Oogie Boogie Bash, where you can trick-or-treat with Disney Villains, to the breathtaking Halloween Screams fireworks extravaganza.
Another famous tourist attraction is The Haunted Mansion attraction at Disneyland, also known as Scary Mansion Holiday, which has a special overlay based on Tim Burton's "The Nightmare Before Christmas." The mansion is taken over by Jack Skellington and his friends, who cover it with lavish decorations and infuse it with Halloween spirit.
Visitors will have many opportunities to take pictures with Disney characters dressed as ghosts and goblins throughout the park. The Plaza de la Familia in Disney California Adventure Park is another place you'll go. Delicious food, uncommon characters, and live entertainment will all be available!
So be ready to be immersed in Disneyland's wonderful Halloween Time atmosphere. This festival promises a spectacular and unforgettable experience for visitors of all ages, from the stunning décor to the distinctive activities and entertainment.
Visit for additional information on Halloween Time at Disneyland
Disneyland's Highlights for Halloween
Haunted Mansion Holiday
The Haunted Mansion Holiday is among the most eagerly awaited attractions of Disneyland's Halloween Time. The popular ride receives a frightening, whimsy makeover inspired by Tim Burton's "The Nightmare Before Christmas."
When you enter the mansion, you'll see Jack Skellington, Sally, and their companions turning the eerily quiet place into a scene of holiday mayhem. Fans of Halloween and the classic film must check out Haunted Mansion Holiday, which features intricately themed scenes and an ominous soundtrack.
Main Street Pumpkin Festival
The fall season on Main Street, USA welcomes you with a gourd-geous treat: amazing displays of amazing pumpkins that have been artistically carved, including the huge Mickey pumpkin. Set aside some time to watch it!
Guardians of the Galaxy – Monsters After Dark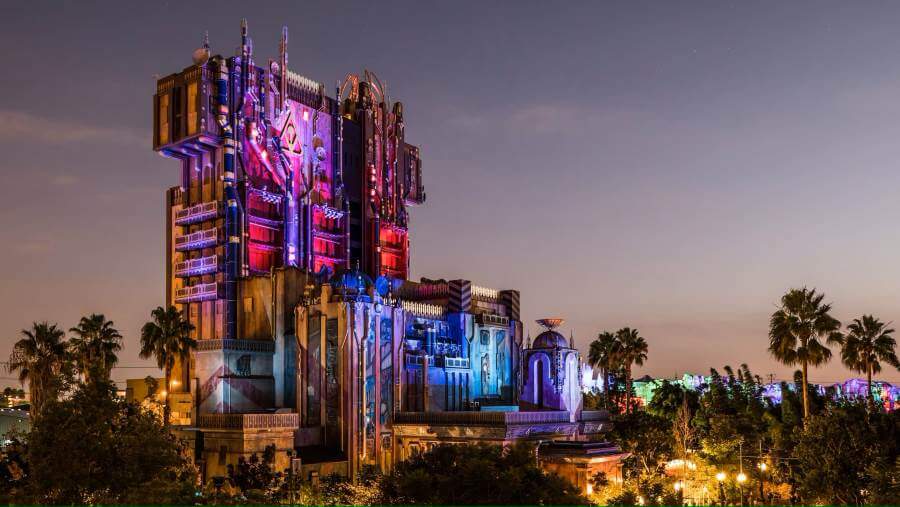 "Monsters After Dark" from "Guardians of the Galaxy." A sequel to the well-liked Guardians of the Galaxy: Mission Breakout, this exciting attraction! During the evening hours, a special Halloween version of the ride is available.
Come along with Rocket as he sets out on a mission to rescue Groot from the grasp of evil creatures. This attraction will get your heart racing and your Halloween spirit soar thanks to its stunning visuals, explosive drops, and electrifying soundtrack.
Disney Villians
You might run into some of your favorite evil characters, like Maleficent, Ursula, or the Evil Queen, throughout the Halloween season as they make special appearances and give visitors something to remember. On the darker side of Disney tales, keep an eye out for malevolent encounters, parades, and even themed shows.
Halloween Screams
Prepare to be amazed by Halloween Screams, a captivating fireworks display that lights up the night sky during Disneyland's Halloween Time. This spellbinding production mixes brilliant fireworks, eerie music, and breathtaking projections onto Sleeping Beauty Castle.
You will be taken into a realm of Halloween enchantment as you watch the sky erupt in colorful bursts and witness the castle change before your eyes. Halloween Screams is a must-see performance that will astound you and serve as the ideal cap to a wonderful day at the park.
Oogie Boogie Bash – A Disney Halloween Party
One of the attractions of Disneyland's Halloween Time is the Oogie Boogie Bash. At this paid event, guests can take advantage of a unique and private experience. It takes place at Disney's California Adventure Park.
Although the event's tickets are sold out, there is still a ton of spooky fun to be had at the Disneyland Resort during Halloween Time. Enjoy eerie accents around the parks, take a trip on the Haunted Mansion Holiday, and go over to Mater's Graveyard JamBOOree in Cars Land.
Tips for increasing your Halloween experience at Disneyland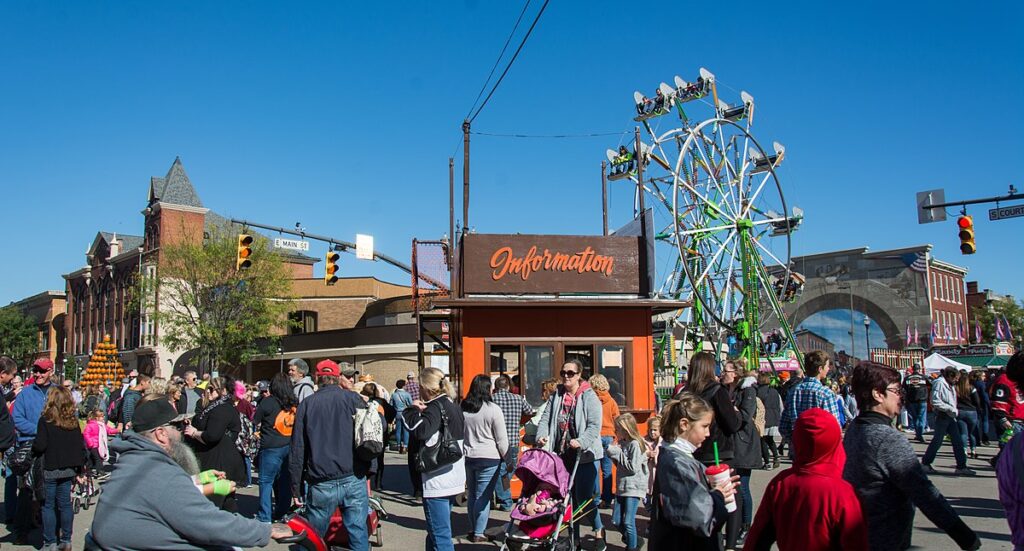 Picking the right dates
Planning ahead is essential if you want to get the most out of Disneyland's Halloween Time. Start by learning the event's duration and dates for the time of year you intend to visit. Purchase your tickets in advance and make hotel reservations as soon as you can because the Halloween Holiday season at Disneyland can be busy.
Arriving Early
The best way to take advantage of Disneyland's Halloween Time events is to get there early. You'll get a head start on the day and be able to see popular attractions with fewer crowds if you go to the park before it opens. Utilize the early hours to see important places and make the most of your time.
Food Option at Halloween Disneyland
Halloween Time at Disneyland requires indulging in the delicious dining options and themed sweets. Specialty snacks and frightening drinks are just a few of the delectable choices available at the park.
Along with these unique features, Disneyland offers a wide range of themed products, mouthwatering holiday sweets, and thrilling nightly parades. There is no lack of entertainment to keep tourists entertained during this unique time of year.
We truly hope that this information will assist you in organizing your visit to Halloween Disneyland.