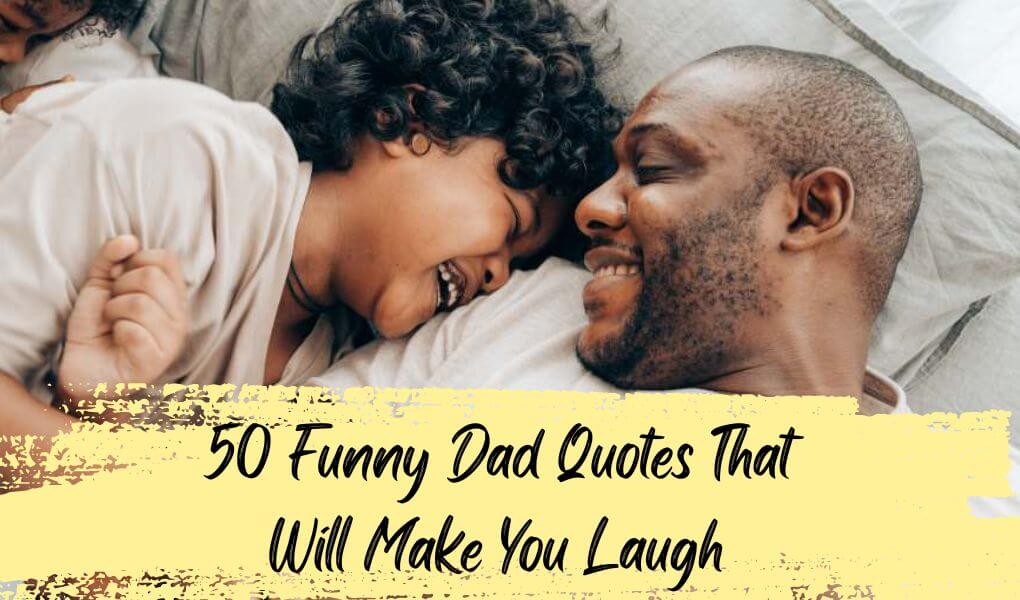 50 Funny Dad Quotes That Will Make You Laugh
Father's Day is coming up, and you want to remember the man who taught you how to ride a bike. He was there for every football game and gave you your first allowance.
On Father's Day, we honor our fathers by giving them gifts and remembering all the thoughtful things they did for us as kids. It's also a time to reflect on how much we appreciate our dads, even if they weren't flawless! Our father taught us how to be good people and how to care for others by raising us well.
We all know dads are the cutest. They're always there to hug, laugh, and love. This Father's Day, why not show them how much you appreciate them?
30 Heart-Touching Mother's Day Quotes
When is Father's Day in 2024
Father's Day is on Sunday, June 16, so you still have time to prepare your messages. To help you celebrate, we've compiled a list of some of the funniest dad quotes.
Funny Dad Quotes
We've got some hilarious funny dad quotes that will make him feel like the most beloved man in the world.
" Father's Day is important because, besides being the day on which we honor Dad, it's the one day of the year that Brookstone does any business. " ( Jimmy Fallon )
" Missing Your Child's First Walk Proves You Are A Father. " ( Stephen Colbert )
" Everybody takes daddy for granted. Just listen to the radio: Everything's momma. What's the dad song? 'Papa Was a Rolling Stone. " ( Chris Rock )
" The older I get, the smarter my father seems to get. " ( Tim Russert )
" The first half of our lives is ruined by our parents, the second half by our children" ( Clarence Darrow )
" Me and my dad used to play tag. He'd drive. " ( Rodney Dangerfield )
" Even though I'm proud my dad invented the rearview mirror, we're not as close as we appear. " ( Stewart Francis )
" For fatherhood advice, try to look your child in the eye… get to know their name; that becomes important when you want something. And remember to feed them. That's about all you need. " ( Will Ferrell )
" Good parenting means investing in your child's future, which is why I am saving to buy mine a hoverboard someday. " ( Lin Manuel Miranda )
" By the time a man realizes that maybe his father was right, he usually has a son who thinks he's wrong." ( Charles Wadsworth )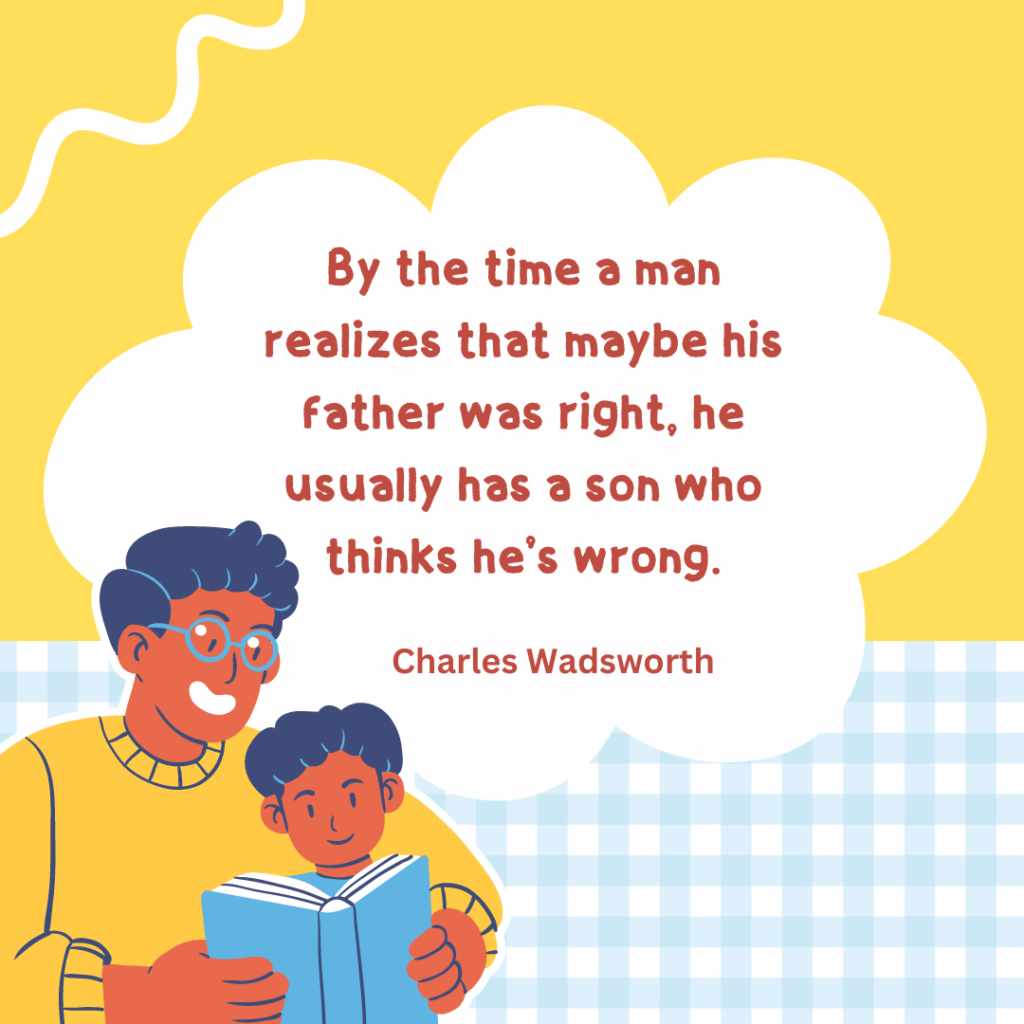 " Fatherhood is great because you can ruin someone from scratch. " ( Jon Stewart )
" Sometimes I am amazed that my wife and I created two human beings from scratch yet struggle to assemble the most basic IKEA cabinets." ( Greg Kinnear )
" If you're not yelling at your kids, you aren't spending enough time with them. " ( Mark Ruffalo )
I gave my father $100 and said, 'Buy yourself something that will make your life easier.' So he went out and bought a present for my mother. " ( Rita Rudner )
To be a successful father, there's one absolute rule: When you have a kid, don't look at it for the first two years. " ( Ernest Hemingway )
" Raising kids may be a thankless job with ridiculous hours, but at least the pay sucks. " ( Jim Gaffigan )
" Buying your kid a goldfish is a great way to teach them about responsibility for 24 to 36 hours." ( Conan O'Brien )
" My daughter got me a 'World's Best Dad' mug. So we know she's sarcastic. " ( Bob Odenkirk )
" On our 6 a.m. walk, my daughter asked where the moon goes each morning. I let her know it's in heaven visiting Daddy's freedom. " ( Ryan Reynolds )
" My father had a profound influence on me. He was a lunatic. " ( Spike Milligan )
" Four-year-old: 'Tell me a scary story!' Me: 'One time little people popped out of your mom, and they never stopped asking questions.' Four-year-old: 'Why? " ( James Breakwell )
" The worst part about being a parent is when one of your kids farts and you have to pretend it wasn't cool. " ( Rob Delaney )
" The older I get, the smarter my father seems to get." ( Tim Russert )
" If my kid vanished on a plane like that Jodie Foster movie, I'd spend maybe two or three hours enjoying the legroom and quiet before I started looking." ( Ken Jennings )
" When you got more than one kid, you just wake up angry. " ( Kevin Hart )
" I talk and talk and talk, and I haven't taught people in 50 years what my father taught by example in one week. " ( Mario Cuomo )
" When you're young, you think your dad is Superman. Then you grow up, and you realize he's just a regular guy who wears a cape. ( Dave Attell )
" Having a 2-year-old is like having a blender without a lid. " ( Jerry Seinfeld )
" Never underestimate kids' tenacity. Raising a child is like wrestling a small but relentless opponent. ( Stephen Colbert )
" Remember what Dad really wants is a nap. Really." ( Dave Barry )
" Having a kid is like falling in love for the first time when you're 12, but every day. " ( Mike Myers )
" Being A Great Father Is Like Shaving. No Matter How Good You Shaved Today, You Have To Do It Again Tomorrow. " ( Reed Markham )
" It is so embarrassing how I went from a person who did not care about anyone's children. Then you have them, and you brag about the same stuff that you never cared about. And you tell people, 'he's got four teeth,' like they care. " ( Seth Meyers )
" When I was a boy of 14, my father was so ignorant, I could hardly stand to have the old man around. But when I got to be 21, I was astonished at how much the old man had learned in seven years. " ( Mark Twain )
" A man knows he is growing old because he begins to look like his father. " ( Gabriel Garcia Marquez )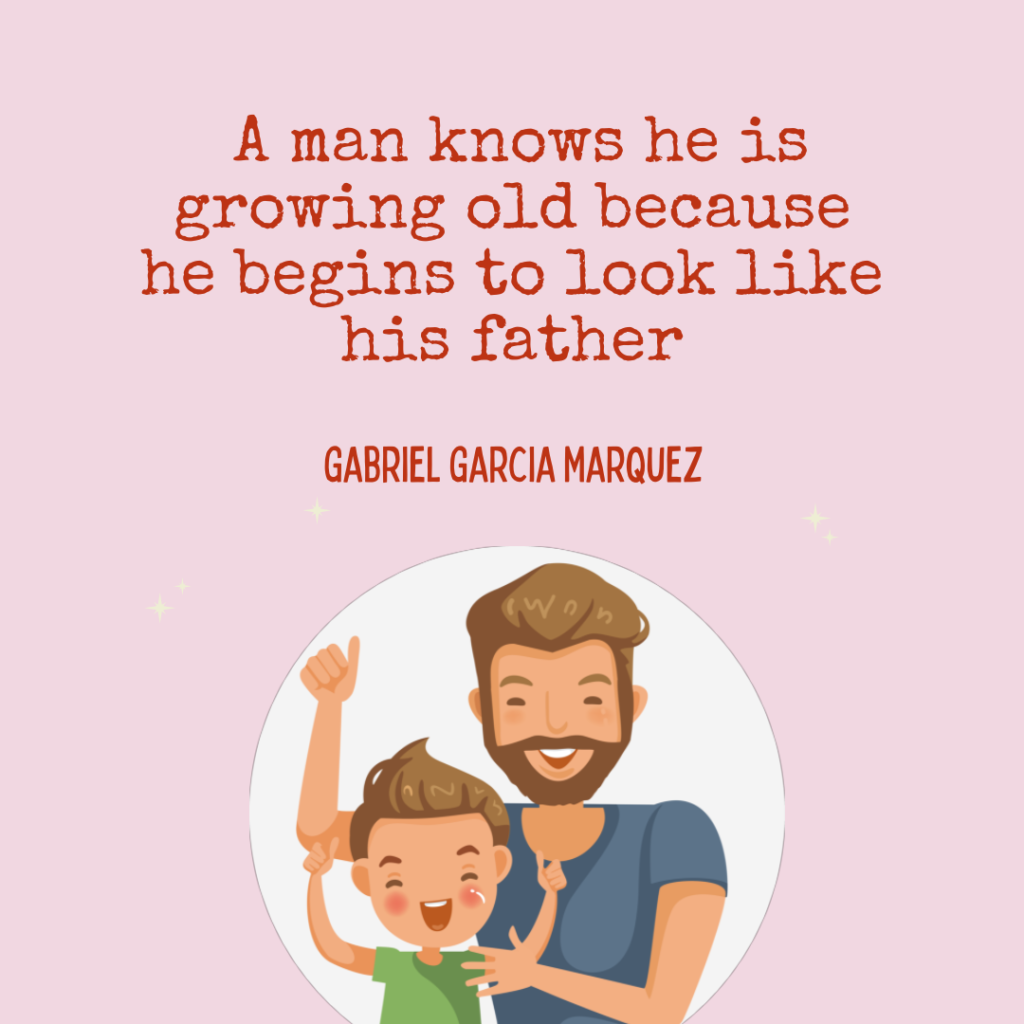 " I rescind my early statement, 'I could never fall in love with a girl who regularly poops her pants.' (I hadn't met my daughter yet). ( Dax Shepard )
" Getting a burp out of your little thing when she needs it is probably the greatest satisfaction I've come across at this point in my life. It is truly one of life's most satisfying moments. " ( Brad Pitt )
" When I was a kid, I said to my father one afternoon, 'Daddy, will you take me to the zoo?' He answered, 'If the zoo wants you, let them come and get you." ( Jerry Lewis )
" Good parenting means investing in your child's future, which is why I am saving to buy mine a hoverboard someday." ( Lin-Manuel Miranda )
" Raising a kid is part joy and part guerrilla warfare. " ( Ed Asner )
" My father gave me the greatest gift anyone could give another person: he believed in me. " ( Jimmy Valvano )
" A father carries pictures where his money used to be. " ( Steve Martin )
" When you're young, you think your dad is Superman. Then you grow up, and you realize he's just a regular guy who wears a cape. " ( Dave Attell )
" You can tell what was the best year of your father's life because they seem to freeze that clothing style and ride it out." ( Jerry Seinfeld )
" Having children is like having a bowling alley installed in your brain." ( Martin Mull )
" I've been to war. I've raised twins. If I had a choice, I'd rather go to war." ( George W. Bush )
" When you got more than one kid, you just wake up angry. ( Kevin Hart )
" Teenagers should be an affliction. Like, 'Hey, Will, how you doing?' 'Man, I got teenagers. Simplex 2, man, Simplex 2.' It takes everything you have to raise teenagers."( Will Smith )
" You don't need drugs when you have a [baby]. You're awake, you're paranoid, you smell bad… it's the same thing. " ( Robin Williams )
" Never raise your hand to your kids. It leaves your groin unprotected." ( Red Buttons )
Useful Links
30 Father and Daughter Relationship Christian Quotes