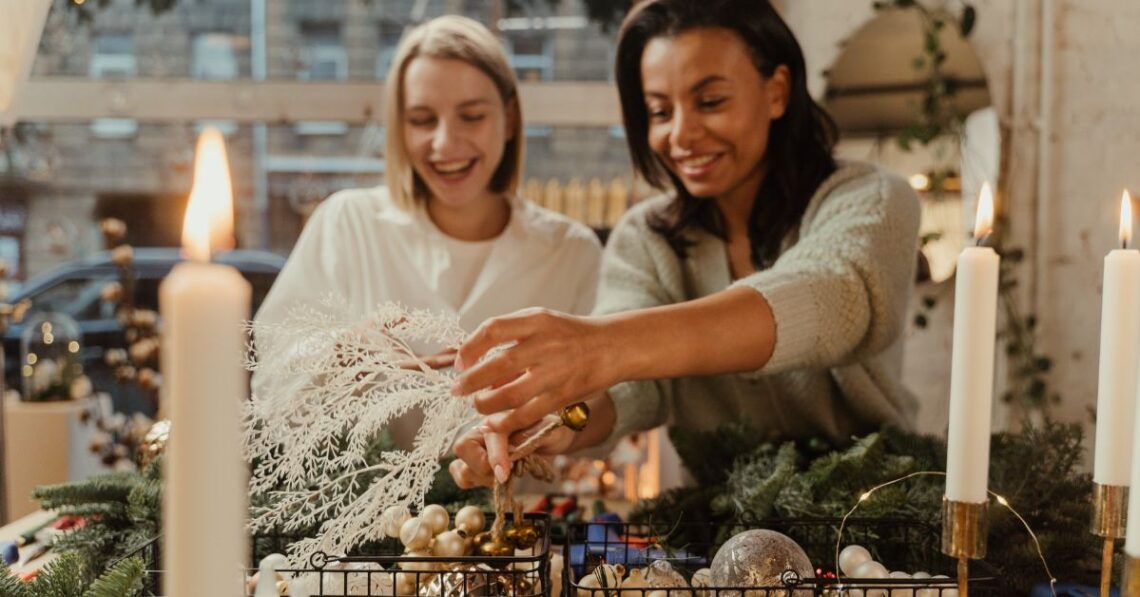 20 Best adult Christmas craft Ideas for the Holidays in 2023
This post may contain affiliate links. This means we may earn a small commission if you purchase using a link we share.
There is no doubt that everyone enjoys having fun and being creative during the holiday season. In Christmas decorations, Adults are encouraged to engage in creating different crafts, in addition to kids! Whether you are an experienced crafter or are just starting out, there are lots of adult Christmas craft ideas that you can try.
Why not try your hand at crafting some ornaments, decorations, wreaths, or unique gifts? Let's dive in and discover some simple adult Christmas craft ideas that will make this holiday season extra joyful and memorable!
Adult Christmas Craft Ideas
1-Snowflake Ornaments
Making your snowflake decorations is a way to infuse your Christmas decorations with a touch of wintry magic. These handcrafted ornaments are easy to create elegance. Let's explore the art of crafting snowflake ornaments that will adorn your home throughout the holiday season.
Get Tutorial Crafty Morning
2-Diy Waterless Snow Globe Ornament
Making your own Diy waterless snow globe is a fun way to enjoy Christmas time with your family. This Cute craft can be enjoyed by both adults and kids.
Get Tutorial Made to be a Momma
3-Pom Pom Christmas Garland
Pom Pom Christmas Garland is easy to make craft even if you are a beginner in craft thing. Learn a Complete Tutorial on how to make pom pom Christmas garland to decorate your home this holiday season.
Get Tutorial Diy Cindy
4-Christmas Tree Twig Ornament
This Simple craft twig Christmas tree ornament is so easy to make add your kids to create this craft. Collect twigs from your backyard or buy them from the market. You can hang this on your Christmas tree or add it to porch decor.
Get Tutorial The Turquoise Home
5-Vintage Ornament Wall Decor Tree
If you love old-fashioned vintage décor, reuse your old ornaments and create a beautiful ornament Christmas tree for the holiday season.
Get Tutorial Inspired By Charm
6-Small Wooden Christmas Tree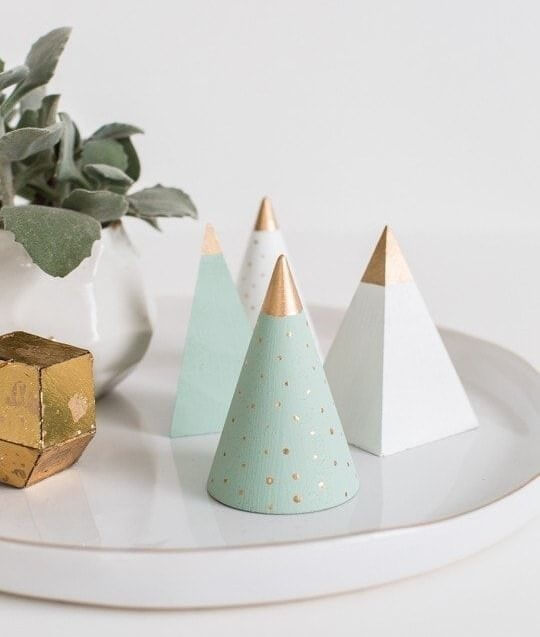 You might even want to create an entire forest of them because this small Christmas tree craft is so simple to make. Use laser-cut wooden pieces from the craft store, then paint decorations in gold to make them look even fancier.
Get Tutorial Sugar and Cloth
7-Christmas Cookie Cutter Wreath
One fantastic DIY holiday craft that lets you recycle cookie cutters into a lovely Christmas decoration is the Christmas Cookie Cutter Wreath.
Get a Tutorial How To Make a Burlap Wreath
8-Pinecone Christmas Tree
These lovely pinecone Christmas trees are simple to construct and an excellent craft to do with the kids. It's a unique and environmentally friendly way to give your holiday décor a little touch of earthy beauty!
Get Tutorial Az Central
9-Dried Orange Garland
Dried orange garland adds Vintage rustic vibes to your holiday decor. You can use this in both indoor and outdoor decor.
Get Tutorial Julie Blanner
10-Gingerbread Ornaments
Your tree will feel cozy and toasty with these incredibly simple DIY gingerbread ornaments. It's quite easy to make an ornament out of a cookie. A cookie cutter, some cookie dough, and a straw are all you need!
Get Tutorial Fraiche Living
Christmas Craft Ideas Adults
11-Create a New Wreath
With the scent of a fresh, green wreath throughout the holidays, your home will feel more festive. You may create a gorgeous Christmas wreath craft with fresh greenery.
Get a tutorial Jennifer Decorates
12-Homemade Candles
Make your home smell like Christmas with the scent of cinnamon and cherry. You can also use these candles as Christmas gifts for your loved ones.
Get Tutorial Hgtv.com
13-Brass Ring Wreath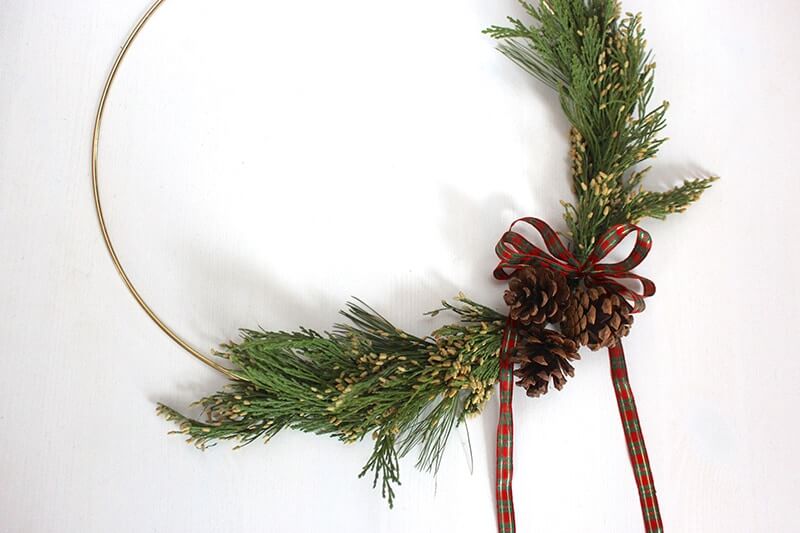 Brass Ring Christmas wreaths are so easy to make. This beautiful and contemporary Christmas wreath brings a touch of freshness to your holiday decor.
Get Tutorial Life at Clover Hill
14-Marbled Ornaments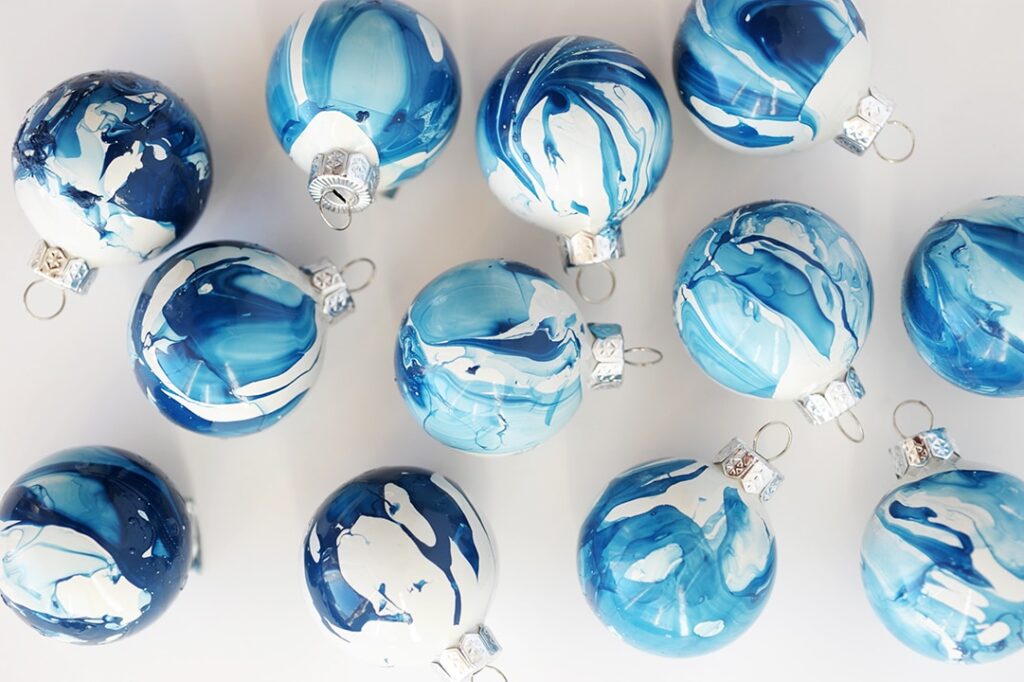 Christmas tree ornaments not only hold value but also add significant meaning to the tree making them even more special. Creating your ornaments is a fun and effortless activity that allows you to cherish them for years to come.
Get Tutorial Alice and Lois
15-Paper Straw Ornaments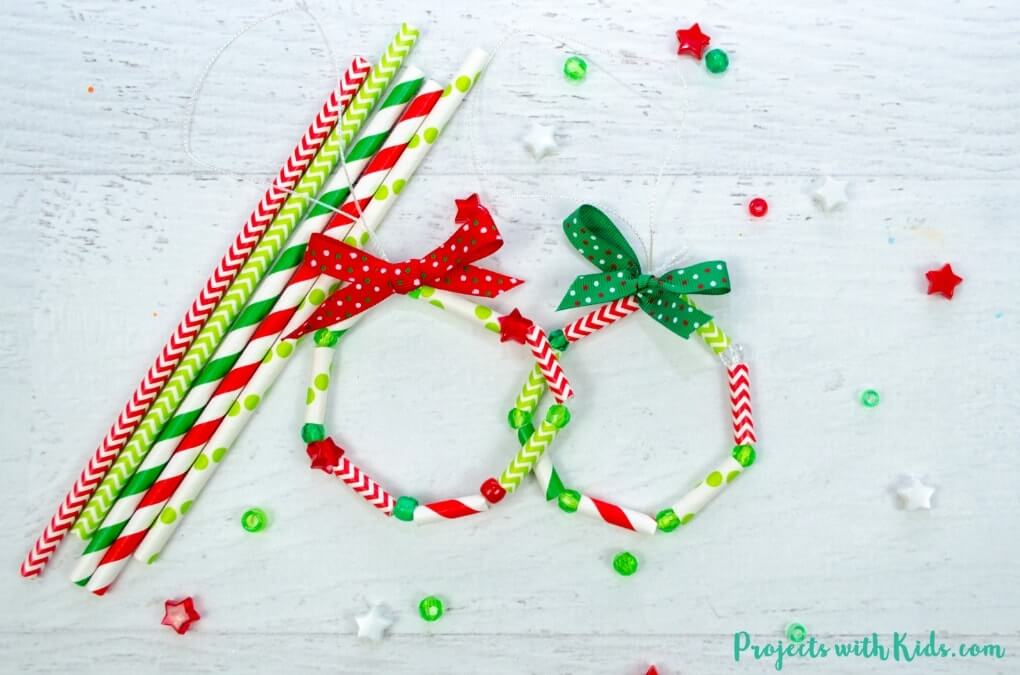 These paper straw wreath ornaments are incredibly colorful and joyful. There are many ways to customize these ornaments. You may customize the colors of the straw, beads, and ribbons to make adorable ornaments!
Get Tutorial Projects With Kids
16-Dried Citrus Wreath
Making a DIY Dried Citrus Wreath can add a splash of citrus charm to your decor. This wreath is a lovely addition to any home because it looks amazing and has a beautiful citrus scent.
Get Tutorial Hall Strom Home
17-Mason Jar Lanterns
DIY Mason Jar hanging lanterns craft perfect for the holidays. You can use these lanterns in your outdoor and indoor decor to create warm and happy holiday vibes.
Get Tutorial Paper & Stitch Blog
18-Paper Bag Stars
These Paper bag stars are beautiful add-ons to Your holiday decor. Making these Paper Bag Stars is an affordable and simple family activity.
Get Tutorial The Merry Thought
19-Frosted Christmas Luminaries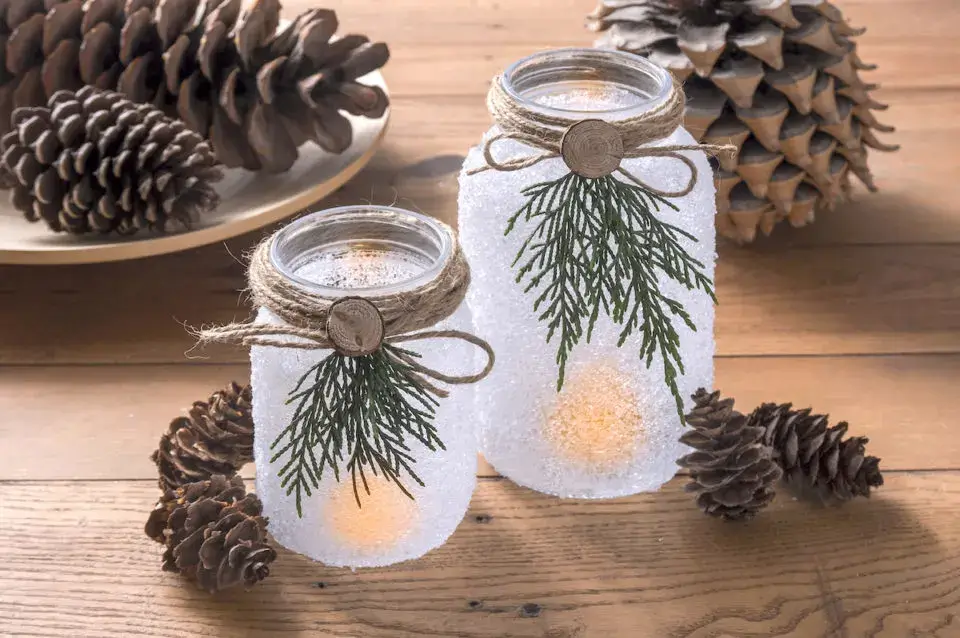 These stunning mason jar Christmas luminaries are extremely easy to make, even if you've never done any crafting before! These are simple and very classy for the Holiday season.
Get Tutorial Modpodge Rocks Blog
20-DIY Christmas Magnets
These DIY Christmas magnets with wood pieces, paint, and stencils are perfect holiday craft ideas for Adults.
Get Tutorial Modpodge Rocks Blog