60 Joyful Messages And Wishes For Easter 2024
All around the world, people celebrate Easter as a time of new beginnings, renewal, and hope. Whether you are a believer or simply enjoy the festivities and traditions associated with this holiday, there is no doubt about it.
Easter is a time to share love, joy, and kindness with those around you. One way to do this is by sending Easter wishes and sayings to your loved ones. These messages can be a great way to express your feelings of love, gratitude, and appreciation for the people in your life.
Wishes For Easter 2024
In this post, We will explore some of the most inspirational Easter wishes and sayings for bringing joy and cheer this holiday season. So, get ready to be inspired and uplifted as we delve into the world of Easter greetings!
#1 May the spirit of Easter bring you new beginnings, fresh starts, and renewed hope.
#2 Happy Easter! May your day be as sweet as a basket full of candy.
#3 May the spirit of Easter fill your heart with hope and faith.
#4 I wish you a blessed Easter surrounded by love from your family and friends.
#5 Happy Easter to you and your family as we remember our heavenly Father's ultimate sacrifice through his Son, Jesus Christ. Have a wonderful Easter!
#6 Hoping your Easter is filled with lots of laughter, love, and sweet treats.
#7 May God's heavenly mercy fill you with fresh hope, joy, prosperity, and abundance this Easter Sunday.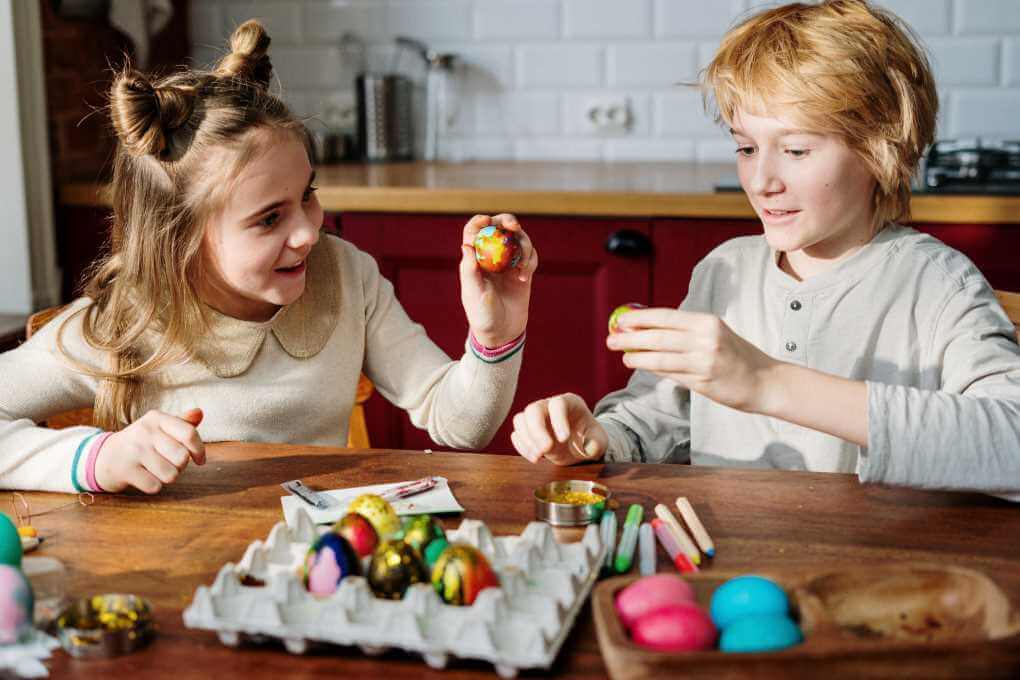 #8 May the Easter miracle fill you with hope, faith, and renewed strength.
#9 May the spirit of Easter guide you on your path and fill your life with light.
#10 Happy Easter to you and your family! May your day be filled with harmony and peace.
#11 May the Easter bunny hop into your life and bring you lots of happiness and joy.
#12 Our Lord has risen. Glory to God! May the Easter miracle bring you new hope, trust, love, and joy.
#13 Finally, the season is here. Greetings, my friend, and best wishes for Easter. Wishing you mercy, happiness, love, and unending bliss from the risen Lord.
#14 Bunnies are cute, big, and small, but I know you prefer chocolate bunnies the most! Happy Easter, my adorable bunny.
#15 Although Folk's flavors change over time, our relationship does not. Happy Easter from me to you!
#16 Wishing you a bright and joyful spring!
#17 On this wonderful holiday, I wish you a basket full of chocolate and lots of love. Happy Easter, dear!
#18 I just wish we could be together on this lovely, sunny day. Easter greetings!
#19 Hoping your Easter is as bright and beautiful as the springtime flowers.
#20 In celebrating the resurrection of Jesus Christ, may we also be reminded of His hope and new life.
#21 Happy Easter to someone who's always in my thoughts and prayers. May God's love be with you always.
#22 Easter gives us hope that, despite how gloomy things may appear, there is always light at the end of the tunnel. May all your prayers be answered. Have a wonderful Easter!
#23 Be thankful that Jesus gave us another chance to be good. His death redeemed our sins.
#24 You're an amazing egg! We wish you a very happy Easter.
#25 What's the Easter Bunny's favorite team sport? Basketball. I wish you an eggcellent Easter!
#26 Let's go decorate some eggs while expressing gratitude for all of our blessings! Merry Easter, my dear son or daughter.
#27 Let's be there for one another this Easter, in both the good and the bad. As you experience the warmth of your community, may your prayers be heard.
#28 I hope you have a peaceful Easter that is full of love, joy, and plenty of chocolate eggs. Spend time with those you adore today.
#29 May this Easter be a time of reflection, renewal, and spiritual growth. Happy Easter to you and your loved ones.
Message For Easter
#30 Praise be to the God and Father of our Lord Jesus Christ! In his great mercy, he has given us new birth into a living hope through the resurrection of Jesus Christ from the dead ( 1 Peter 1:3 )
#31 Friend, I'm so glad you popped into my world. Happy Easter to you!
#32 This afternoon, we'll see you at the egg hunt. May the best bunny conquer!
#33 On this beautiful day, I wish you blessing after blessing.
#34 I hope you're enjoying a joyous and meaningful holiday with your family.
#35 I just wish we could be together on this lovely, sunny day. Easter greetings!
#36 Wishing our entire family a happy Easter and a beautiful spring season
#37 Happy Easter and a prosperous spring to you and your family.
#38 The real spirit of Easter is brought by the wonderful signs of spring. Enjoy this joyous, upbeat, and hopeful moment. Enjoy your Easter.
#39 This Easter, spread the joy and warmth in your hearts to everyone. I hope this Easter brings you promotion and success. I wish you a joyous and blessed Easter.
#40 Happy Easter to you and your family! I hope you can celebrate this momentous event in an atmosphere of love, peace, and prosperity! Enjoy your weekend!
#41 We should let Jesus Christ live in our souls. Let's ask Him to rule over our existence. Happy Easter, everyone!
#42 Relishing all the memories we've shared so far, and all the bright ones to come on this blessed Easter day.
#43 Every time I consider how much you mean to me, my soul is always lifted. I'm so appreciative of you right now and every day. Happy Easter!
#44 Let each and every replenishing ray of this sun serve as a constant reminder of our lord's supreme sacrifice. Easter greetings!
#45 Including a generous amount of love in your Easter basket. Spring has arrived!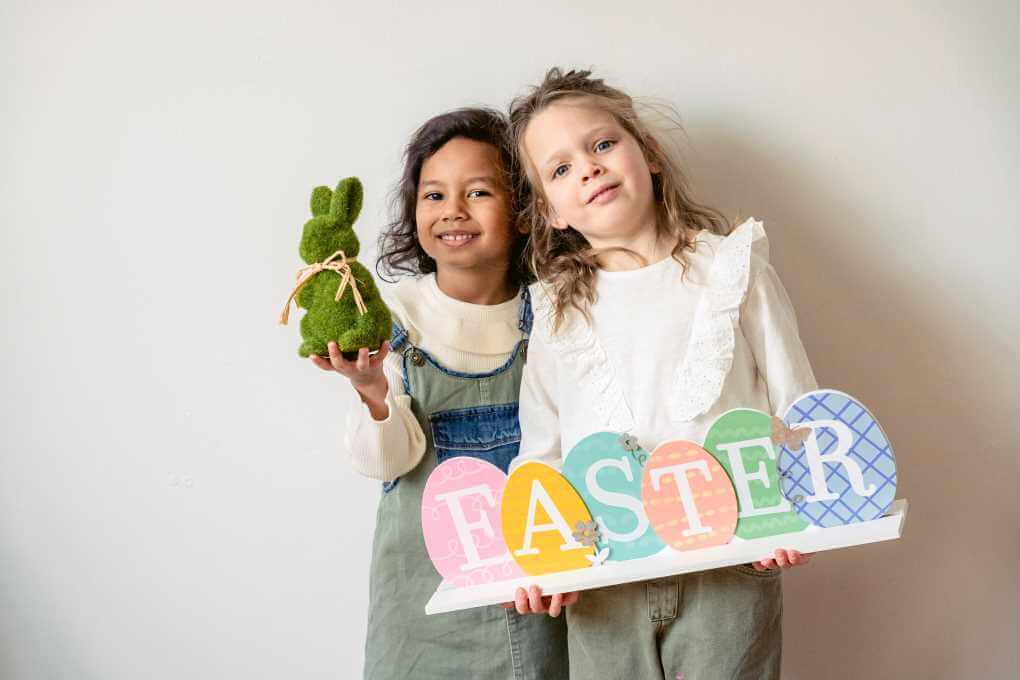 #46 On this Easter Sunday, I wish you renewed faith in your ability to achieve your goals and ambitions.
#47 I hope the reuniting of faith and the Lord's restored triumph bring out the best in you and your loved ones. Warm Easter greetings are being sent your way.
#48 May this Easter weekend bring you blossoming promises of love and happiness and aid in the realization of all your goals. Cherish the holidays, my friend.
#49 I hope your existence is filled with joy and success. I send you my love and the devotion of your family. Happy Easter
#50 May Easter enables you to spend some quality time with your dear ones! Happy Easter, sweet friend!
#51 This Easter, I wish you peace, love, and sunshine!
#52 The revived nature is accompanied by the most beautiful spring holiday – Holy Easter. Let it bring light into our homes, kindness into our minds, and beauty into our works.
#53 Because Easter is a time for hope and spiritual renewal, allow the spirits to guide you and make it easier for you to be a better person. Easter Sunday greetings.
#54 I wish you happiness and prosperity this Easter. May you spend this day in the warm company of loved ones and companions.
#55 Easter is a moment to rejoice in kindness and hope. May you enjoy the day to the fullest!
#56 The Easter Bunny said you deserved something sweet today!
#57 You have too many blessings to worry about this Easter. Have a great day!
#58 As new spring blossoms, I wish you a renewed sense of trust, hope, and love. Easter greetings!
#59 The arrival of spring! I wish the fresh start of this season brings you a lot of happiness and peace. Happy Easter.
#60 Today is an amazing day to remind yourself that you are a good egg. Happy Easter.

You May Also Like
April 5, 2023
February 23, 2023