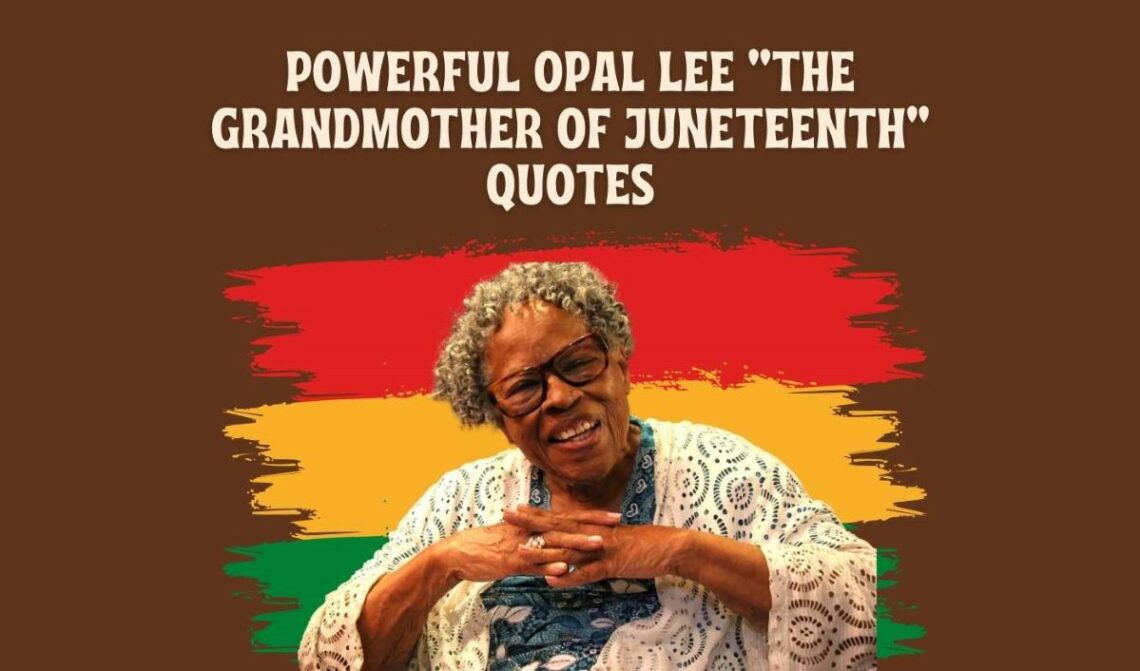 10 Best Powerful Opal Lee "The Grandmother Of Juneteenth" Quotes
Opal Lee, affectionately known as "The Grandmother of Juneteenth," has left an everlasting impact on many people's hearts with her unwavering drive to make Juneteenth a nationally recognized holiday in the United States. In an era of bravery and resilience, Opal Lee stirs hope and inspires us all by evoking hope and strength through the emergence of an extraordinary soul.
Her words resonate deeply within us, stirring our emotions and calling us to unite in a harmonious chorus, celebrating African Americans' long-awaited freedom.
Brace yourself for a truly moving experience as we explore Opal Lee's powerful and heartfelt quotes. These quotes possess the remarkable power to awaken our spirits and ignite an intense longing for meaningful change.
Powerful Opal Lee Juneteenth Quotes
" Juneteenth means freedom for so many people, for so many reasons. I try to get people to understand it's not a Texas thing, is not a Black thing — it's freedom for everybody. I'm hoping, eventually, we will celebrate from the 19th of June to the Fourth of July; that would be celebrating freedom. "
" I'm hoping that Juneteenth's history reminds us that we've got to take some responsibility for educating our people. It's worn out to say 'each one teach one', but it's true. I'm hoping that Juneteenth will not just be about festivals, but that it will be about uplifting each other. Could you just imagine if all the cities in the U.S. would do Juneteenth like the Fourth of July? Wouldn't that be something? I've even advocated for having a celebration from the 19th to the Fourth of July, just like Mardi Gras. I can dream, can't I? "
" I have persistence in my DNA. There's absolutely nothing that I start that I dont want to finish. I gotta finish this. "
Opal Lee quotes
" If People can be taught to hate, they can be taught to love, And changing minds can actually be done. It's not going to happen in a day. You've got to work at it."
" I have to tell you that nobody is free Until we are all free "
" I'm an old gal who advocates that each one of us should teach one of us. "
" I don't know if I've gotten over the fact that each one of us needs to be responsible for making our country the country it needs to be. We can't leave it to the government and to other people to do it. Make ourselves a committee of one to address the things that are happening that we know can be erased. That's all I need to see. I hope people will listen that we can do this. "
" It took abolitionists, Quakers, All Kinds of folks to help and lobby to get the slaves freed. …I truly believe that we can do so much more together rather than apart."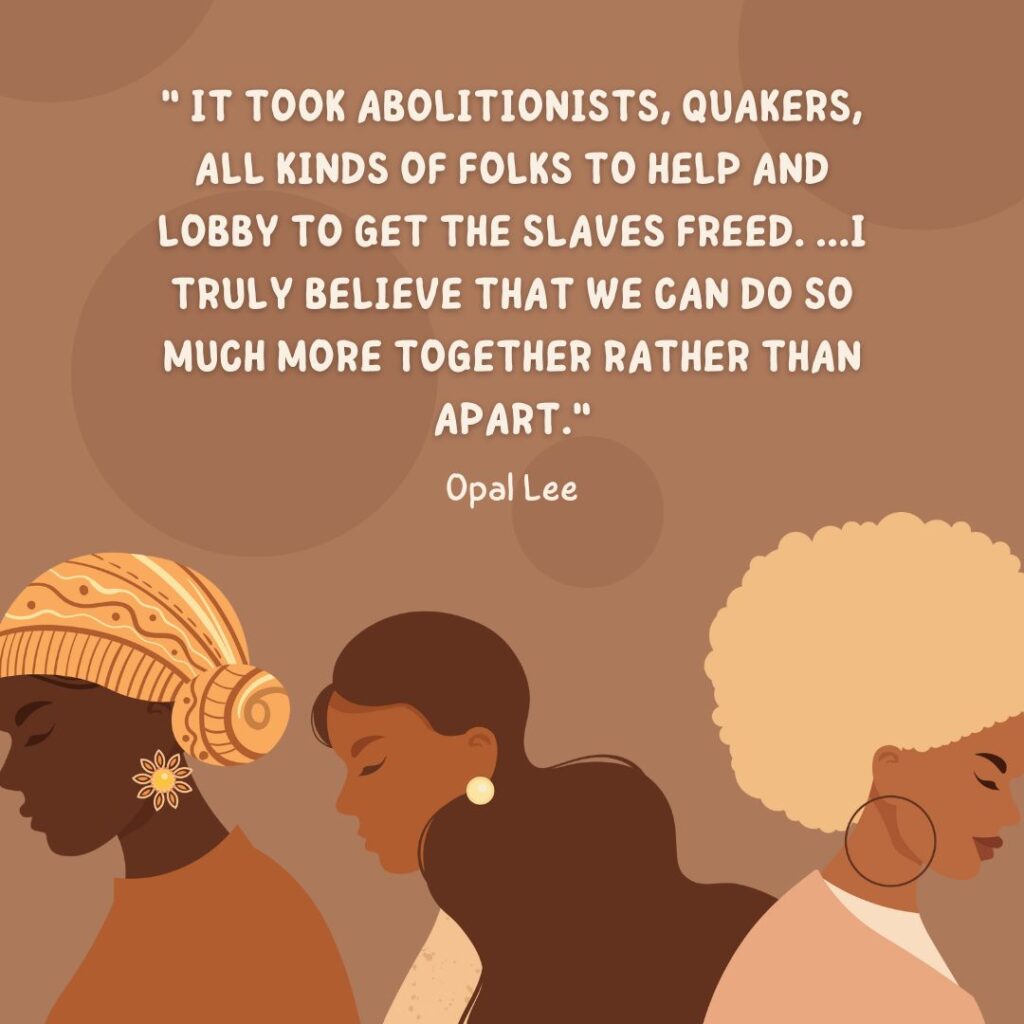 " Oh, you know I've been walking all over the country trying to make people aware that Juneteenth should be a national holiday. And the fact we have 46, 47 states that observe Juneteenth, I can't see why it shouldn't be. "
" The difference between Juneteenth and the 4th of July? The fact is none of us are free till we are all free."
Juneteenth Vision
Juneteenth is defined by freedom, bravery, and equality. Opal Lee's example encourages us to communicate our ideas and views to others. You never know who is watching or who can help your efforts get traction.
Make the right decision. Distractions are easy to find. As a result, you have to deal with the consequences of your choices. Be a voice for those without, and avoid selfishness. Follow your heart despite challenges or moments when you don't have enough time.
Useful Links
30 Flag Day Quotes 2023 To Celebrate Patriotism