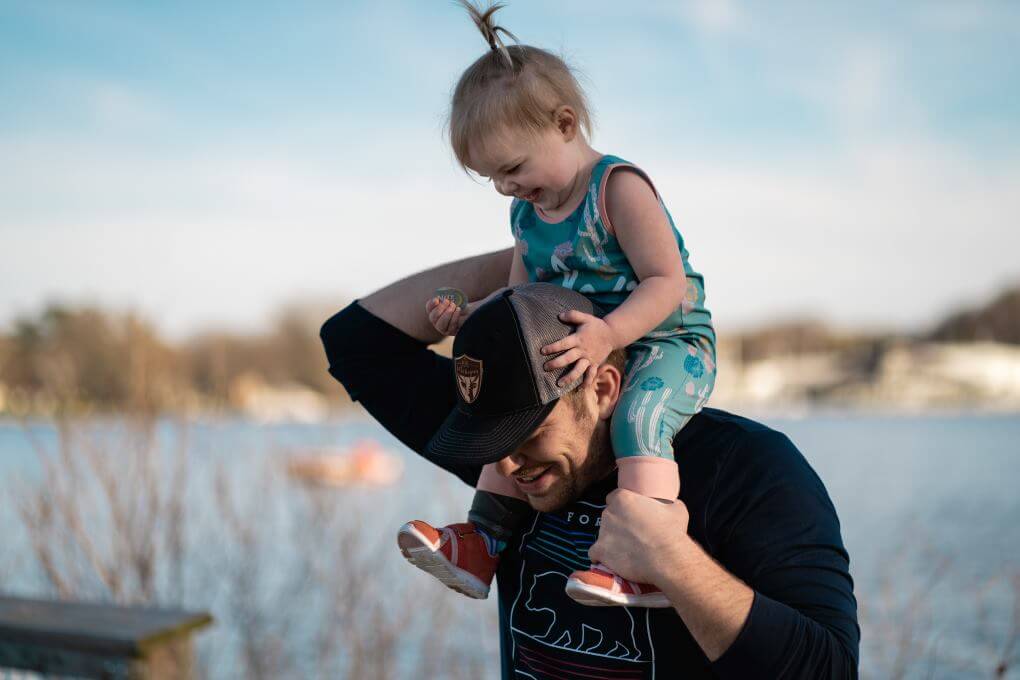 30 Best Simple Father's Day Wishes For Friends
As we celebrate the remarkable bond between fathers and their children on this fathers Day, our hearts are filled with admiration and gratitude The significance of fatherhood transcends mere biological connections; it encompasses love, sacrifice, and unwavering support.
Today, as we honor the extraordinary dads among our friends, we are reminded of the immeasurable impact they have on shaping lives and molding futures.
With joyful hearts and tear-filled eyes, we gather to share our appreciation and affection, expressing sentiments that sometimes words fail to capture.
Heartfelt Father's Day Poems For Best Dads
So, let us embrace the power of heartfelt messages, woven with simple yet profound emotional words, to convey our love and admiration for the fathers who have touched our lives and become an integral part of our journey.
Messages For Happy Father's Day
Happy Father's Day to my friend, who is a great father! May you get all of the love and blessings you deserve.
Your unconditional love and unwavering support have shaped your child into an exceptional individual. Today, we celebrate you and the remarkable father you've become.
Hello, friends. I hope you are feeling the love this Father's Day!
Wishing you a wonderful Father's Day! An excellent dad who makes sure his kids have joy every day. As long as you're napping.
Today, as we celebrate fathers, I want to take a moment to acknowledge the incredible father figure you've become. Your selflessness and love inspire us all. Happy Father's Day, my friend.
The laughter and joy your children bring to your life are a testament to the remarkable father you are. Your love knows no bounds. Happy Father's Day, dear friend.
Providing material possessions is only part of your role as a father. Your presence and guidance shaped your child.
You are creating an impact as a father that future generations will value. Your children will pass on the lessons and love you impart to them, creating a lasting impact on the world. Happy Father's Day, dear friend.
From late-night conversations to being their biggest cheerleader, you play multiple roles in your children's lives. You are not just a father, but a mentor, a confidant, and their greatest supporter. Happy Father's Day, dear friend.
You always find time for your kids, even when life is busy and difficult. How well you manage your career, family, and other responsibilities is impressive. Happy Father's Day, a wonderful friend of mine.
You are a remarkable father because of your courage, insight, and unwavering love. Have a fantastic Father's Day.
It's incredible to see the connection you have with your children—a bond built on trust, respect, and unconditional love. Your role as their father surpasses words; it is a lifetime commitment. Happy Father's Day!
My best friend in the entire world, Happy Father's Day! I hope you're enjoying it with your children. We wish you many more wonderful years of shared memories!
A father's love is an illuminating light that directs his children's steps. You inspire us all with your unfailing love and support. Dear pal, Happy Father's Day.
Your unwavering dedication to being present for every milestone, big or small, is truly remarkable. You never miss an opportunity to cheer on your children, and your constant encouragement helps them reach for the stars. Happy Father's Day, dear friend.
Father's Day Message For New Dads
Your baby is a reflection of your love and devotion. Happy Father's Day to a remarkable new dad!
Happy Father's Day, new dad! Your affection for the child must be completely unconditional. Enjoy every precious moment together.
To the newest superhero in town, Happy Father's Day! Your baby is lucky to have you as their guide and protector.
Happy Father's Day to a dad who is discovering the magic in the simplest moments. Your love will be the foundation of countless treasured memories.
As you hold your little one close, remember that you are their hero and their first love. Happy Father's Day to a dad who fills their child's world with warmth and security.
On this Father's Day, embrace the joy and wonder of being a dad. Your love will shape your child's world in the most beautiful way.
A baby's tiny hand around your finger symbolizes their trust and love for you. You are their forever hero, so enjoy this first Father's Day.
Happy Father's Day to a new dad whose heart beats with immeasurable love and tenderness. May this day be a reminder of the incredible impact you have on your child's life.
Happy Father's Day to a new dad whose love knows no bounds. You have embarked on the most rewarding journey of your life, and we admire the passion and devotion you pour into fatherhood.
Your new chapter as a father begins today. You will guide your child through life's ups and downs with love and care. I wish you a happy Father's Day!
Father's Day Messages from Wife
I can relax when I'm tired because I know you'll handle everything. Thank you for always being so supportive. Happy Father's Day
Happy Father's Day to the most loving and nurturing father I know. The way you connect with our children and create beautiful memories together is something truly remarkable. Happy Father's Day!
Your love and guidance have shaped our children into remarkable individuals. Seeing you interact with them fills my heart with pure joy and reminds me of how fortunate we are to have you as their father. Happy Fathers Day
My love, you have a way of turning ordinary moments into extraordinary memories. Whether it's playing catch in the backyard or reading bedtime stories, you create a magical bond with our children. Thank you for filling their lives with love and creating a beautiful family. Happy Father's Day.
On this Father's Day, I want to express my heartfelt appreciation for your support of our family to my wonderful life partner and the most devoted father to our kids. Our lives are made brighter and cozier by your affection. My love, Happy Father's Day!


You May Also Like
June 16, 2023
June 15, 2023
June 15, 2023