10 Ideas for Your Valentine's Day Date Night
Do you want to make your Valentine's Day date one to remember? We've compiled a list of romantic suggestions that will wow your sweetie and make you fall in love all over again! You'll be able to have the best date night ever if you just follow these tips!
Valentine's Day date ideas will help you make your special someone feel extra loved this year!
1) Walk Around Park in Town: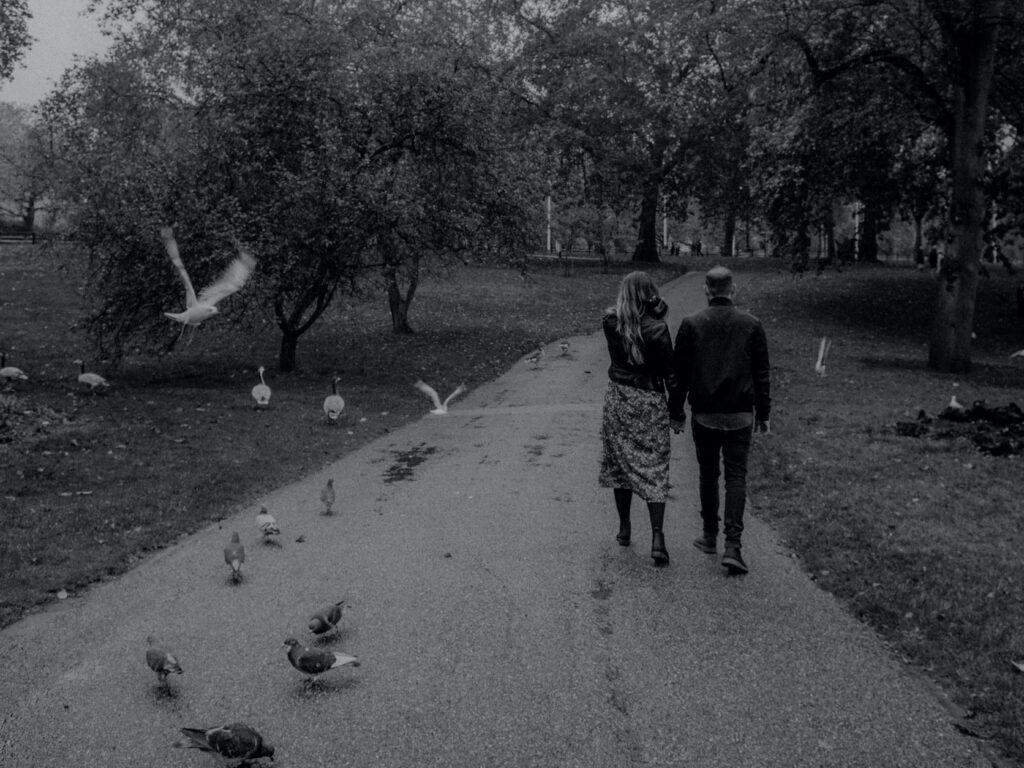 A lot of people will go to Valentine's Day dinner on Valentine's day, but it can be a fun change of pace to do something simple.
Take your loved one on a walk around your local park in town. You might want to pack some snacks and drinks and buy some flowers while you're out.
It's pretty easy and doesn't cost very much at all. Plus, you get some quality time alone with your loved one.
Laughing, talking, and spending time with your partner are always great. So if you want to spend Valentine's Day 2023 a little different this year try to walk around the park. This is an easy and fun alternative if you're not interested in sitting down at a restaurant.
2) Surprise Him/Her At Work: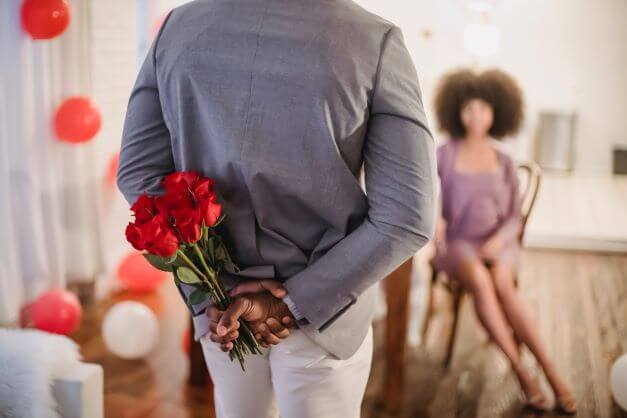 If you think that a day filled with flowers, dinner, and chocolates isn't enough to show your partner how much you care about them, surprise them at work.
After all, everyone loves surprises. Think about their schedule and their daily routine at work. How can you add a little joy to their lives?
Bonus points if you bring food from one of their favorite restaurants that they've talked about wanting to try! Just make sure you let them know ahead of time so they don't think that something happened at work.
3) Take Them For a Romantic Dinner:
Since Valentine's Day is all about celebrating love, why not go to a restaurant that you and your partner both enjoy?
Ask each other what kind of food you'd like and make a reservation at one of your favorites.
Some restaurants offer special menus for Valentine's Day, while others simply provide a romantic ambiance and candles on every table.
A romantic dinner also gives you plenty of time to talk, without any distractions.
Even if you think you know everything there is to know about your partner, there's always more to discover! Enjoy a long conversation over some delicious food on Valentine's Day.
4) Go, Bowling:
Going bowling is an awesome way to spend some quality time with your partner without breaking the bank.
In a world where everyone has their face buried in their phone, it can be hard to have quality time with your loved one.
That's why we recommend going bowling! It's a simple and fun date night idea that will also get you out of your everyday routine, which is a good thing in every relationship.
Aside from spending time together as a couple, there are other benefits that can come from bowling; by standing on your feet, you burn an average of 300 calories per hour!
Not to mention how much fun it is to compete against each other! Whether you like playing casually or competitively, bowling is definitely one of our favorite valentines day date ideas.
5) Sing Karaoke:
Don't get me wrong: Any date is going to be awesome. But if you're tired of your typical movies-and-dinner date night, try doing something new and exciting—like singing karaoke!
It doesn't have to be in a bar; there are many karaoke apps that allow you to sing along to your favorite songs.
6) Play Board Games In Bed:
Gather up your favorite board games and enjoy a night of fun and laughter with that special someone. Organize a board game or card game marathon – with drinks and delicious snacks – in bed! If you're playing cards, skip your old standby, poker.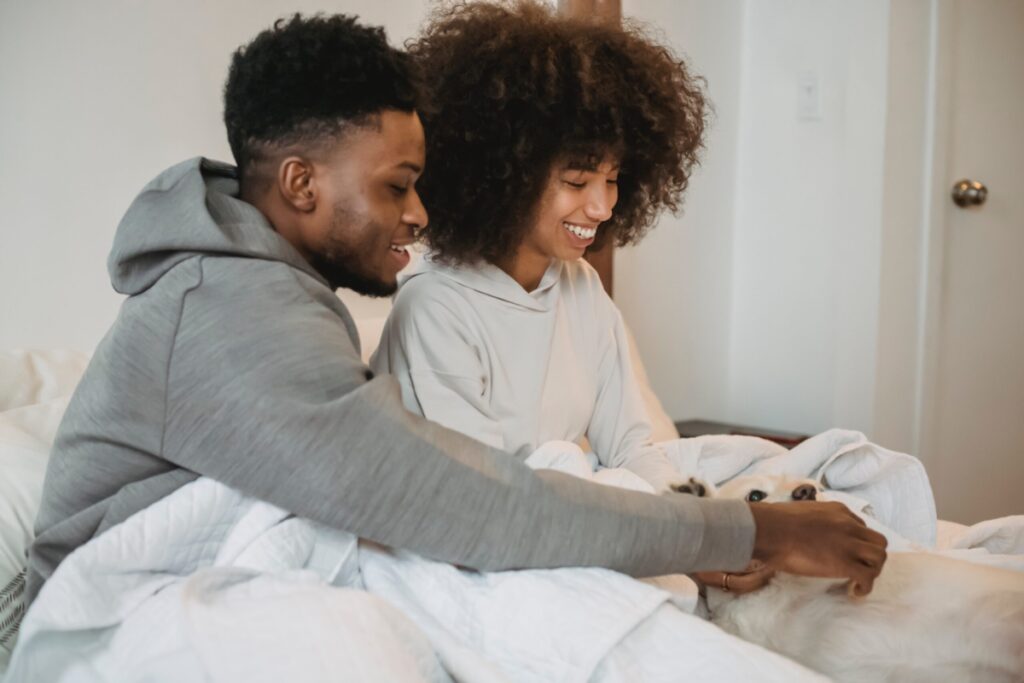 Instead, look into games like The Metagame and Wits & Wagers. Board games can be great if you want to keep things simple but also allow for a variety of play styles that encourage team-building and mingling throughout the game.
7) Watch A Movie Together: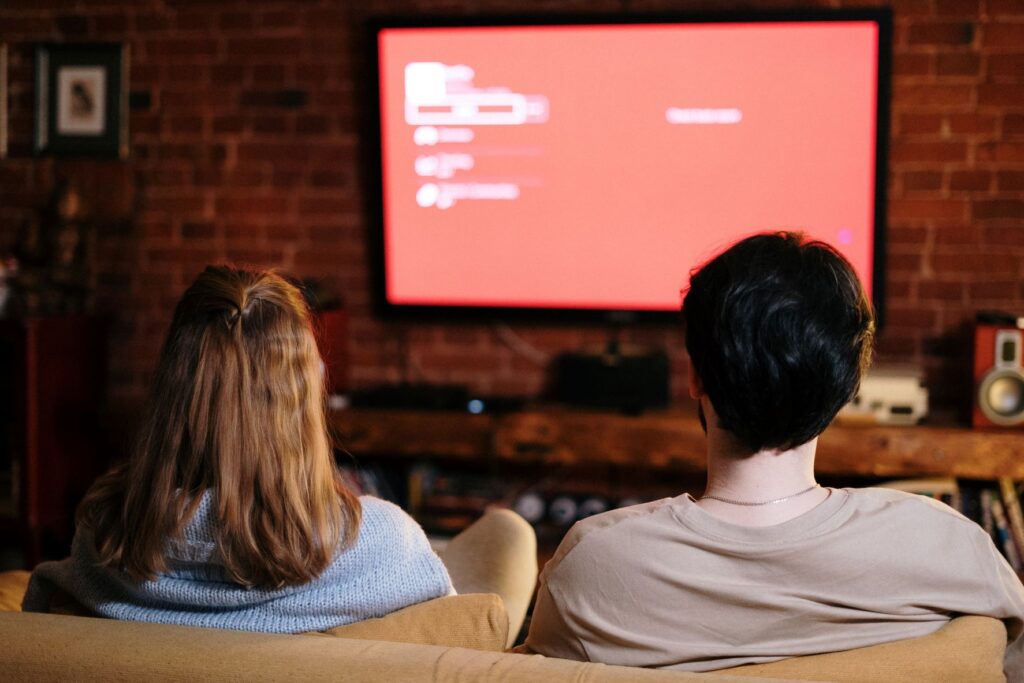 Whether you prefer a classic film at home or a 3D blockbuster in a theater, take your sweetheart to watch a movie on Valentine's Day.
Netflix and chill? Well, maybe not tonight—unless you're actually watching a movie together!
Whether it's a date night or just a low-key evening at home, snuggling up to watch your favorite film (together!) is an easy way to spend some quality time with your valentine make sure you check out our picks for new Valentine's Day movies coming out in February 2022!
8) Have An Afternoon Snack In Bed:
There's no better way to spend Valentine's Day than in bed. It's a great opportunity to disconnect from everything, enjoy some alone time with your partner, and relax.
I'm a firm believer that Valentine's Day doesn't have to be a Hallmark holiday.
That said, there is nothing wrong with treating your love like a princess/prince and surprising his/her with lunch in bed or chocolate-covered strawberries.
The main idea here is to make sure you plan something special and romantic because then it will actually feel like Valentine's instead of just any other day.
9) Cook A Romantic Meal At Home: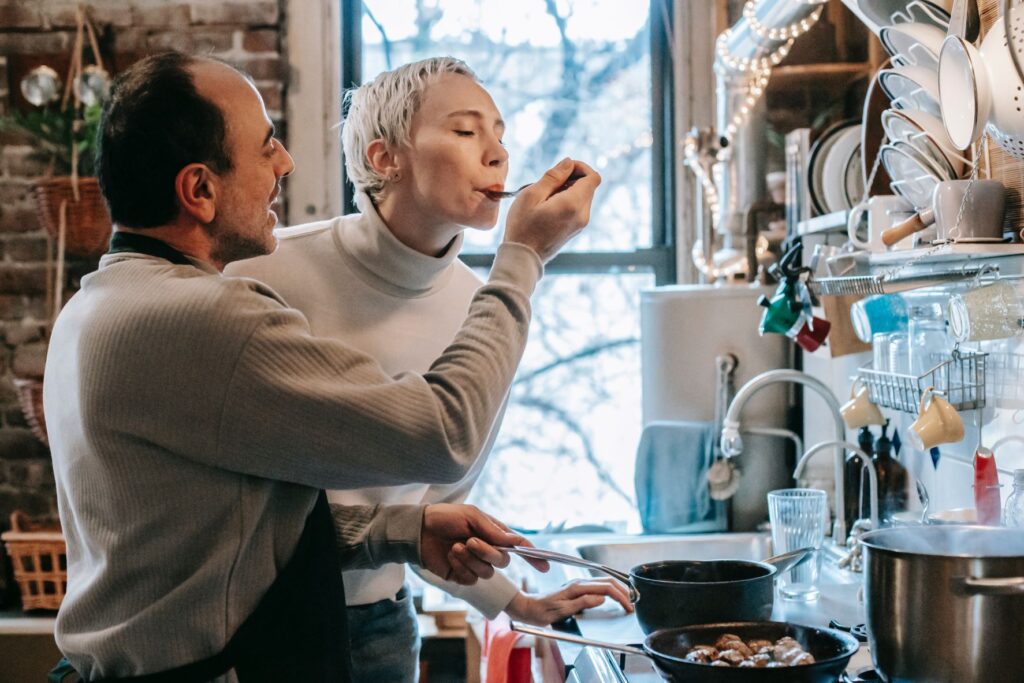 There's no need to head out to a restaurant or even spend money on takeout to make your Valentine's Day date night feel special.
It may sound cliché, but one of the best things you can do for your relationship is to slow down and spend some quality time together.
Take turns planning a romantic meal at home; you'll work together, learn to cook something new and enjoy each other's company.
10) Go On A Short Trip Just The Two Of You: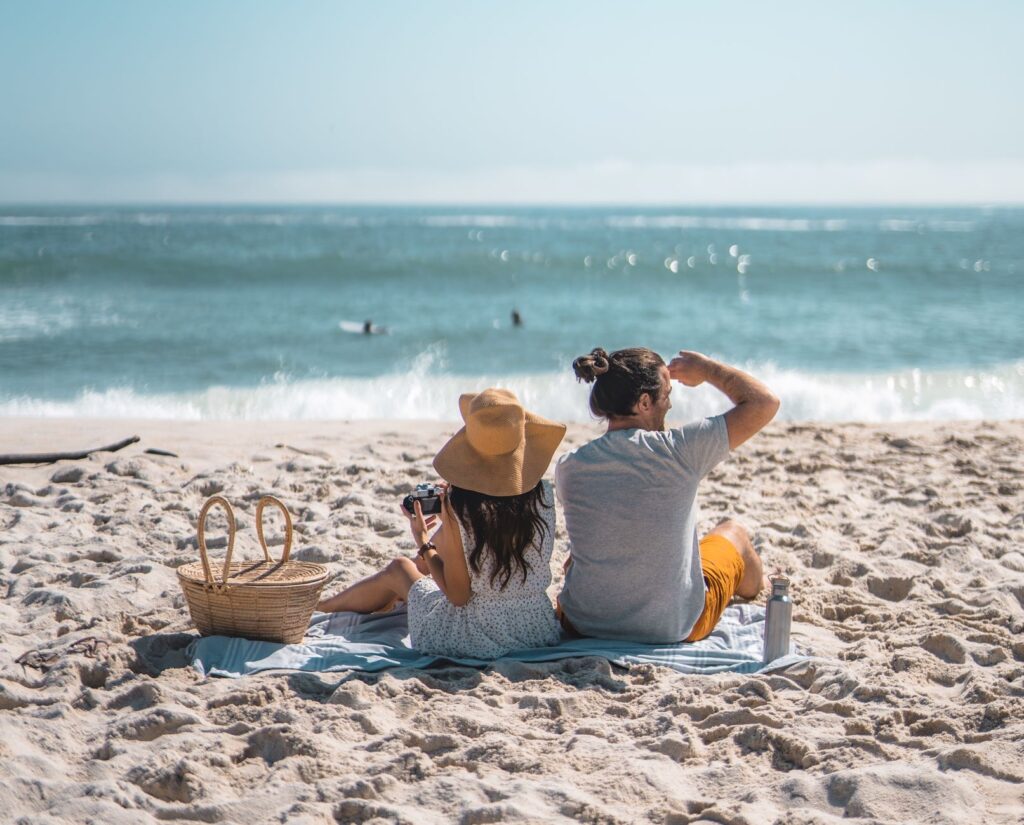 Taking a short trip together is a great way to get away from daily stressors and just enjoy each other's company. Pack a bag, pack your love, and go on a little romantic retreat.
It doesn't have to be expensive or take all day—just enough time for you to disconnect and focus on each other.
I hope you like these date ideas you can pick one or more ideas to make your partner happy and make valentines day special for both of you. You can also check out our affordable gift ideas post to plan some surprise gifts for your partner.
Useful Links
Cheap Valentines Day Gift Ideas