10 Cheap Valentine's Day Gifts Ideas 2023
This post may contain affiliate links. This means we may earn a small commission if you purchase using a link we share.
Valentine's Day 2023 is just around the corner, and everyone is planning how they will surprise their loved ones. Valentine's Day is the perfect time to express love and feelings through gifts and surprises.
Every day is beautiful with your loved ones, and you can express your feelings at any time, but February has extra romantic vibes, and Valentine's Day is just like an extra sparkle to show your love and show them how much you care.
Whether this is your first Valentine's or you're a student looking for some cheap and cute options, you'll get some ideas from this post for how you can plan a surprise for your partner for Valentine's 2023.
In this post, we will be going to give you some romantic and cheap Valentine's day gift ideas for someone special.
Cheap Valentine's Day Gifts Ideas 2023
1-DIY Chocolate Box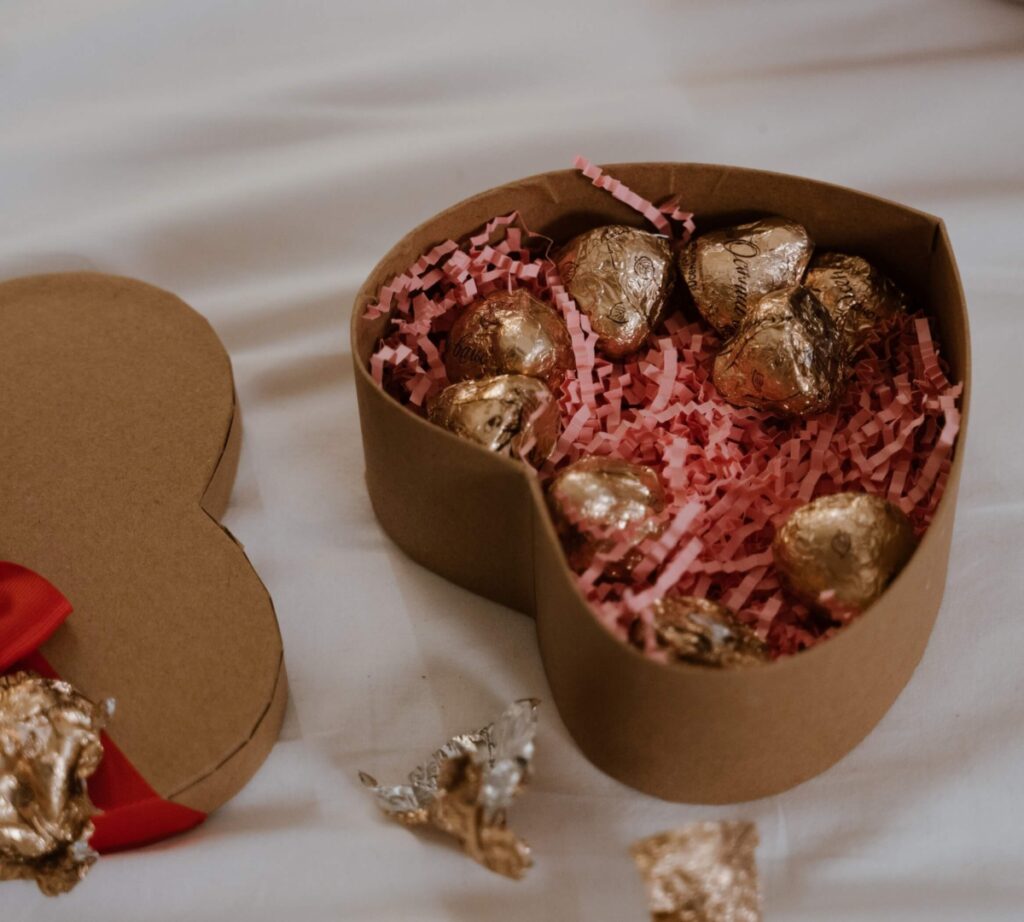 In this Chocolate box, you can also add some handwritten notes with beautiful love messages to express your feelings that how much you love your partner.
Chocolates are one of the sweetest and most romantic gifts to celebrate Valentine's day. Heart Chocolates are best for Valentine's day chocolate boxes.
2-Flowers Box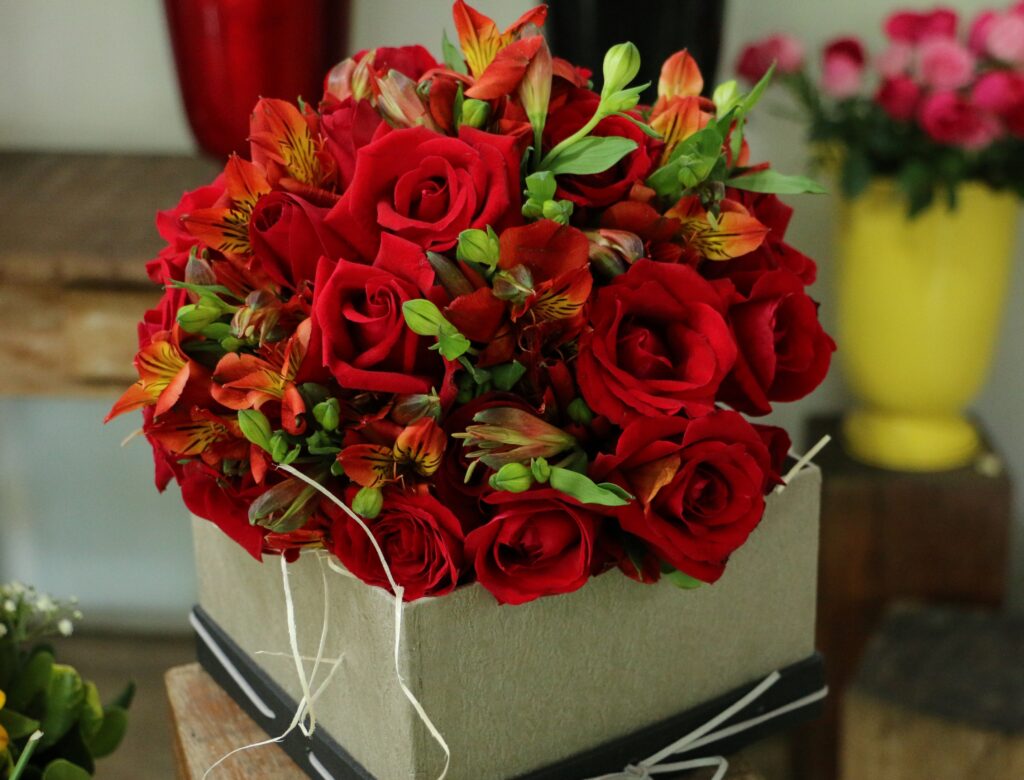 Here's Valentine's day and how we can forget about flowers, you can express your feelings in this month of love with a beautiful box of red roses.
You can also make your inexpensive flower box. You just need a gift box you can get this from any store put some chocolates some red roses with a beautiful love note and your valentines day flower box is ready.
If you are planning for date night this gift is ideal for your partner and through flowers, you can express your feeling more romantically.
3-Heart-Shaped Cookies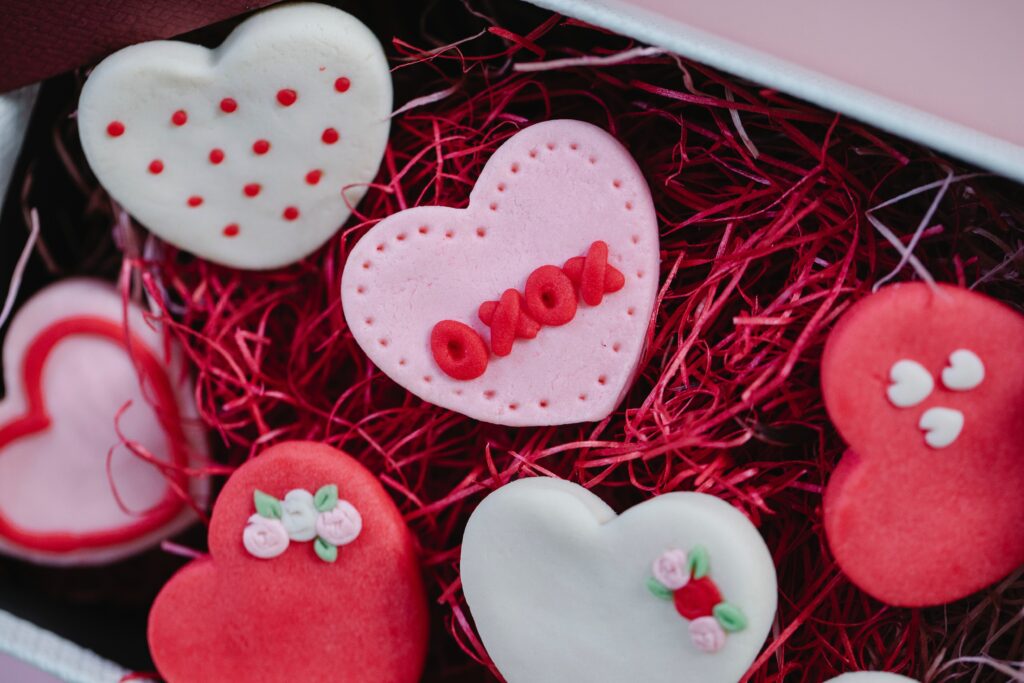 It's the month of Valentine's one of the cutest and sweetest gift ideas is heart cookies you can make these cookies by yourself with a customized message. You can make heart-shaped cookies with pastel colors or you can also use a red and white love color theme.
Heart-shaped Cookies are the sweetest, cutest, and most cheap Valentine's day gift and you just have to put in some baking skills and love.
4-Chocolate-Covered Strawberries:
Ingredients
How to make:
Wash and dry your strawberries.
Melt your chocolate in the microwave.
Spread parchment paper on the tray.
Dip each strawberry in chocolate dip
Lay these strawberries on a tray to dry.
Refrigerate these strawberries.
You can use these strawberries maximum of 1 or 2 days.
Enjoy these strawberries with your partner on a romantic movie date.
5-Personalized Gifts
If you have some extra budget you can also gift your partner personalized clothes, keychains, stickers, and socks these gifts are easy and quick and you can customize them according to your design and color.
I think it's a cute way to express your love and there are so many online Print on demand sites that help you regarding this but just try to plan things at least one month before to avoid any shipping delays.
These are some websites but it's totally up to you if you have some extra budget and you don't have much time for DIY options you can also check these sites for your valentine.
6-Valentines Day Love Box
You can add chocolates, candies, flowers, and a valentines day card and just use some creativity in how you will going to arrange all things.
If you are going to gift this box to your boyfriend you can add a keychain, socks, wallet, skincare Products, and Perfume. If this one is for your girlfriend you can add makeup, hair accessories, heart cookies, and skincare products.
9-Digital Love Card
You can also surprise your loved one with a cute free digital card. You can easily make your digital card through Canva you just need basic graphic skills and you can design your own valentines day card in Canva they have so many free templates and all these templates are easy to use and you customized all these designs according to your desire and style.
10-Customized Coffee Mugs
For Valentine's Day or any other occasion, personalized coffee mugs make a memorable gift. The mug can be customized with a special message, a monogram, or a photo.
Here are some ideas for customized coffee mugs
Monogrammed Mugs
Customize the mug with your loved one's initials or a special message. Simple and elegant, this gift will be appreciated every day and used often.
Photo Mugs
Customize a mug with a photo of you and your loved one. It can be a great way to express your love and appreciation for each other.
Message Mugs
You can have a mug customized with a special message that is meaningful to you and your loved one. It could be a quote or a song lyrics.
The most important thing is to let your loved one know how much you care about them. You don't need to give an expensive or elaborate gift; sometimes, the simplest gestures mean the most.
I hope you like these affordable cheap Valentine's day gift ideas if you like this post do comment and celebrate your valentines day with great health and full of love with your loved ones.
Happy Valentines Day!
Love is just a word until someone comes along and gives it meaning.

PAUL COELH.