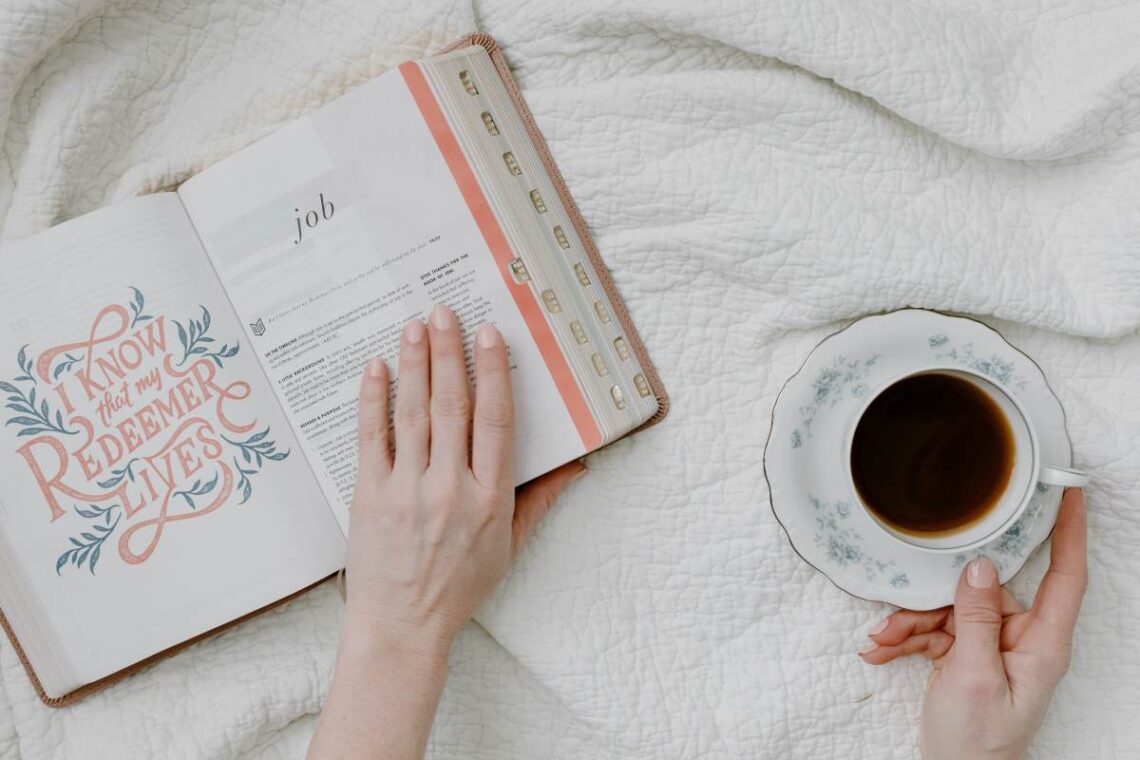 20 New Year Bible Verses For a Fresh Start In 2024
As we enter a year it's natural for us to reflect on the past and contemplate the potential that lies ahead. The arrival of 2024 marks a beginning and gives hope for tremendous possibilities. We strive to establish resolutions and set goals for the year it can be valuable to seek inspiration and guidance, from the timeless wisdom found in the Bible. This can help shape our aspirations and resolutions in a way.
In the year 2024 as we embark on beginnings these New Year Bible Verses offer messages of hope, rejuvenation, and the promise of a tomorrow. They beautifully capture the essence of hope and renewal.
New Year Bible Verses
" But the Lord is the one who is marching before you! He is the one who will be with you! He won't let you down. He won't abandon you. So don't be afraid or scared! " Deuteronomy 31:8
" I have not kept the good news of your justice hidden in my heart; I have talked about your faithfulness and saving power. I have told everyone in the great assembly of your unfailing love and faithfulness. " Psalm 40:10
" Your way of life should be free from the love of money, and you should be content with what you have. After all, he has said, 'I will never leave you or abandon you. " Hebrews 13:5
" I know the plans I have in mind for you, declares the Lord; they are plans for peace, not disaster, to give you a future filled with hope." Jeremiah 29:11
" So then, if anyone is in Christ, that person is part of the new creation. The old things have gone away, and look, new things have arrived! " Corinthians 5:17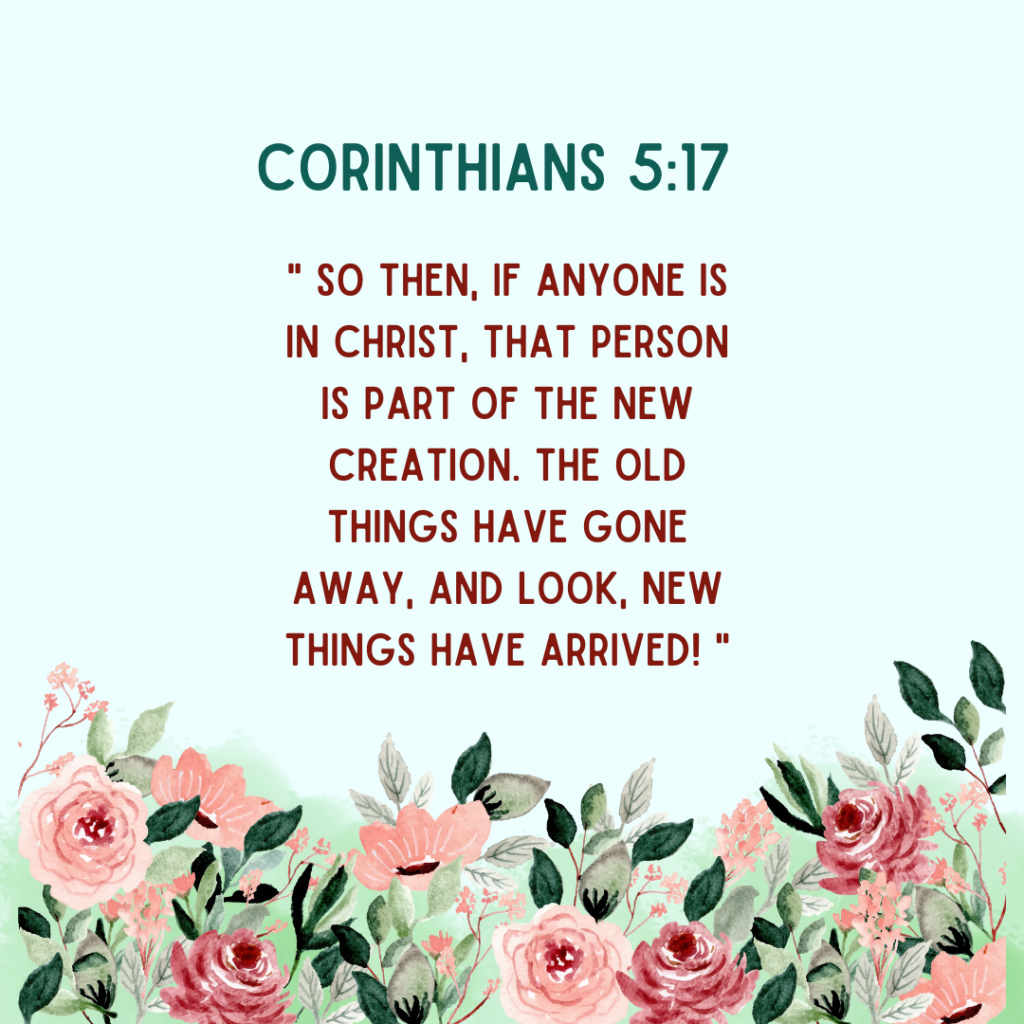 " Sing to the Lord a new song because he has done wonderful things! His own strong hand and his own holy arm have won the victory! " Psalm 98:1
" Don't be anxious about anything; rather, bring up all of your requests to God in your prayers and petitions, along with giving thanks." Philippians 4:6
" The LORD will save me; we will play songs on stringed instruments all the days of our lives in the house of the LORD. " Isaiah 38:20
" And whatever you do, whether in word or deed, do it all in the name of the Lord Jesus, giving thanks to God the Father through him." Colossians 3:17
New Year Bible Verses 2024
" Put aside all bitterness, losing your temper, anger, shouting, and slander, along with every other evil. Be kind, compassionate, and forgiving to each other, in the same way God forgave you in Christ." Ephesians 4:31-32
" Every good gift and every perfect gift is from above, and cometh down from the Father of lights, with whom is no variableness, neither shadow of turning." James 1:17
" Rejoice always. Pray continually. Give thanks in every situation because this is God's will for you in Christ Jesus. " Thessalonians 5:16-18
" My lips shall greatly rejoice when I sing to you; and my soul, which you have redeemed." Psalm 71:23
" May the God and Father of our Lord Jesus Christ be blessed! On account of his vast mercy, he has given us new birth. You have been born anew into a living hope through the resurrection of Jesus Christ from the dead." 1 Peter 1:3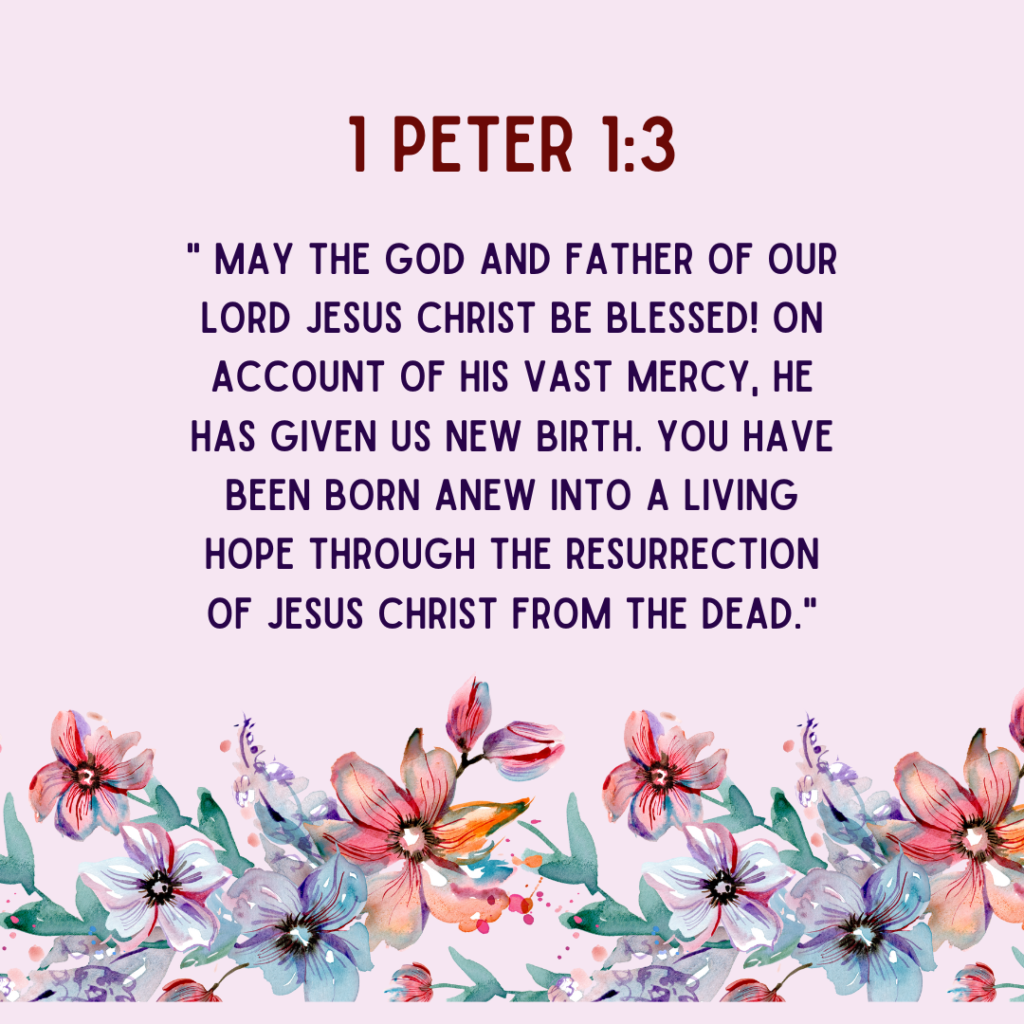 A New Year Scripture
" Who redeemeth thy life from destruction; who crowneth thee with lovingkindness and tender mercies. " Psalm 103:4
" I give you a new commandment: Love each other. Just as I have loved you, so you also must love each other. This is how everyone will know that you are my disciples when you love each other. " John 13:34-35
" Remember his marvellous works that he hath done; his wonders, and the judgments of his mouth. " Psalm 105:5
" Trust in the Lord with all your heart; don't rely on your own intelligence. Know him in all your paths, and he will keep your ways straight." Proverbs 3:5-6
" Sing to the Lord a new song! Sing to the Lord, all the earth! Sing to the Lord! Bless his name! Share the news of his saving work every single day! Declare God's glory among the nations; declare his wondrous works among all people." Psalm 96: 1-3