50 Best New Year's Resolutions 2023 For Fresh Start
New Year's resolutions are a time-honored tradition, a chance for people to reflect on the past year and set goals for the year ahead. Despite the good intentions of many who make resolutions, it is simple to lose enthusiasm and fall short of fulfilling them.
However, we may make long-lasting changes and fulfill our resolutions if we stick to the plan and are persistent.
There are many worthwhile resolutions to consider for the new year. Instead of the usual ones like going to the gym, consider goals like investing money, giving back to the community, or taking up a creative activity.
A New Year's resolutions strategy
It's also critical to designing a strategy for achieving your goals. Setting out some time for journaling, finding a good mentor, or signing up for a gym membership are all examples of this. The more specific and clear your plan, the more likely it is that you are going to succeed.
Another key to success is to be kind to yourself. It's natural to stumble or have setbacks along the way, and it's important to remember that it's okay to have an "off" day. Rather than getting discouraged and giving up, try to refocus and get back on track.
Finally, don't be afraid to ask for help. Whether it's a friend or family member who can provide support and encouragement or a professional who can offer guidance and resources, having someone to lean on can make all the difference.
New Year's Resolutions 2023
#1 Learn how to say 'NO'
#2 Take a break from social media
#3 Rather than making resolutions, set goals
#4 Start your day with positive affirmations
#5 Join a Gym
#6 Keep a daily check on your bank account
#7 Take on a new skill you've always wanted to learn
#8 Spend time with family and friends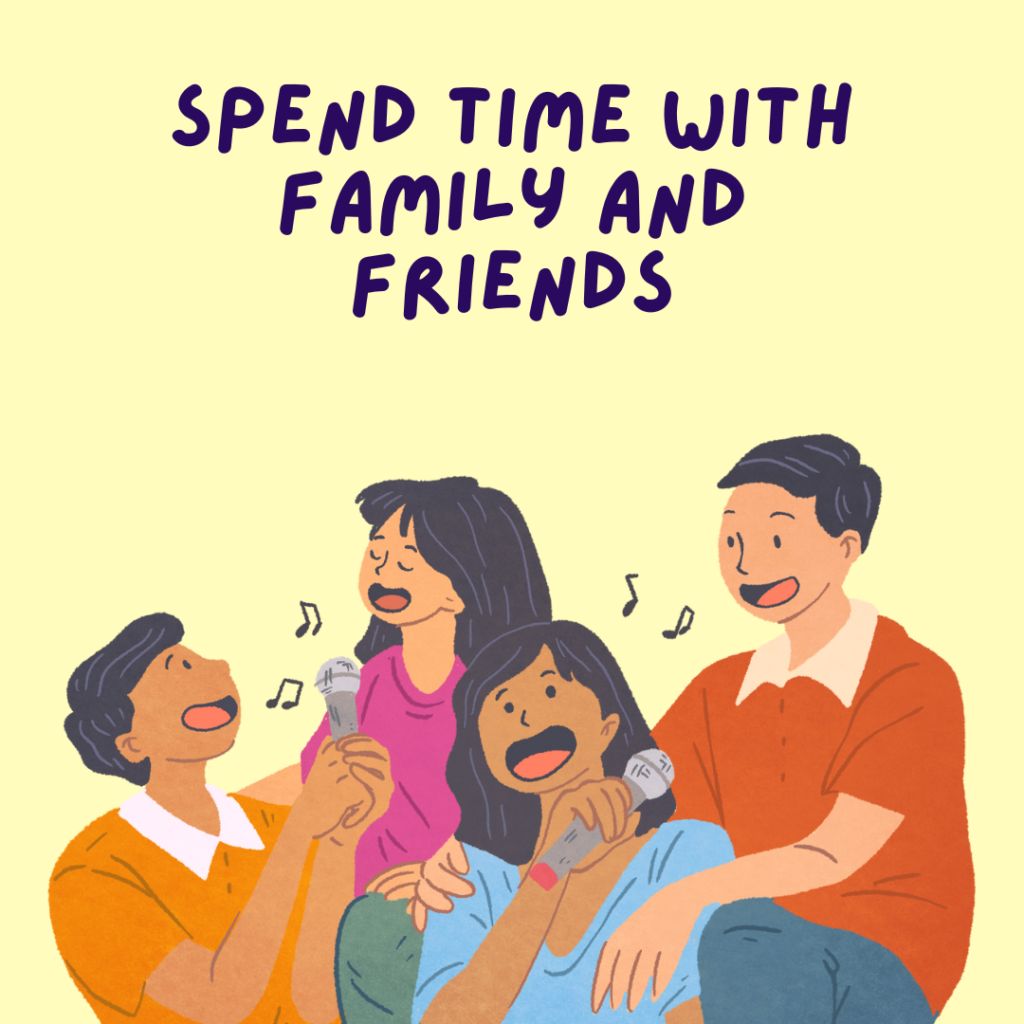 #9 Maintain a healthy lifestyle
#10 Take more pictures of your family
#11 During mealtimes, no phones are allowed
#12 Get in touch with an old friend
#13 If you have a conflict with a family member or friend, forgive them
#14 Drink more water
#15 Organize your closet
#16 Find an activity you can do with your friends that you both enjoy so that you can spend quality time together
#17 Maintain a regular cleaning schedule
#18 Exercise for 30 minutes at least three times a week.
#19 Learn how to achieve financial freedom
#20 Learn how to fix the areas where you carelessly spend the most
#21 Walk in the woods
#22 Learn how to turn your hobby into a source of income
#23 If you are interested in learning more about any topic, read more books on it
#24 Make sure you take in more uplifting and motivational content
#25 Take more weekend trips to places you've always wanted to visit
#26 Get Your Day Started with a Nutritious Breakfast
#27 Start investing
#28 When you feel sad or unmotivated, create a playlist of fun and uplifting songs to listen to
#29 Make the most of your current hobbies
#30 Start meditating if you have not already done so or set a goal to improve your meditative skills
#31 Make healthy recipes a part of your weekly routine
#32 Reduce alcohol consumption
#33 Make sure you eat more vegetables
#34 Scroll Less, Read More
#35 Make a bucket list of movies you want to see
#36 Set up autopay for your bills
#37 Practicing mindfulness can help you be more present in your daily life
#38 Pay yourself first before you pay others
#39 Read more books about financial education
#40 Start gratitude journal
#41 Start new side hustle for extra cash
#42 Taking care of yourself should be your top priority.
#43 Share a hobby with your partner.
#44 Listen more than you speak.
#45 Set long-term financial goals
#46 Experiment with a new sport or workout method
#47 Don't forget to compliment your closest friends and family
#48 Embrace a body-positive attitude.
#49 Stick to a cleaning schedule.
#50 Make sleep a priority.
Conclusion
Making resolutions for the new year could be a great way to transform our lives for the better. With a little planning, determination, and self-compassion, we can accomplish our goals and get the new year off to a good start.
Trending Links
45 Happy New Year Wishes 2023 For Family & Friends.