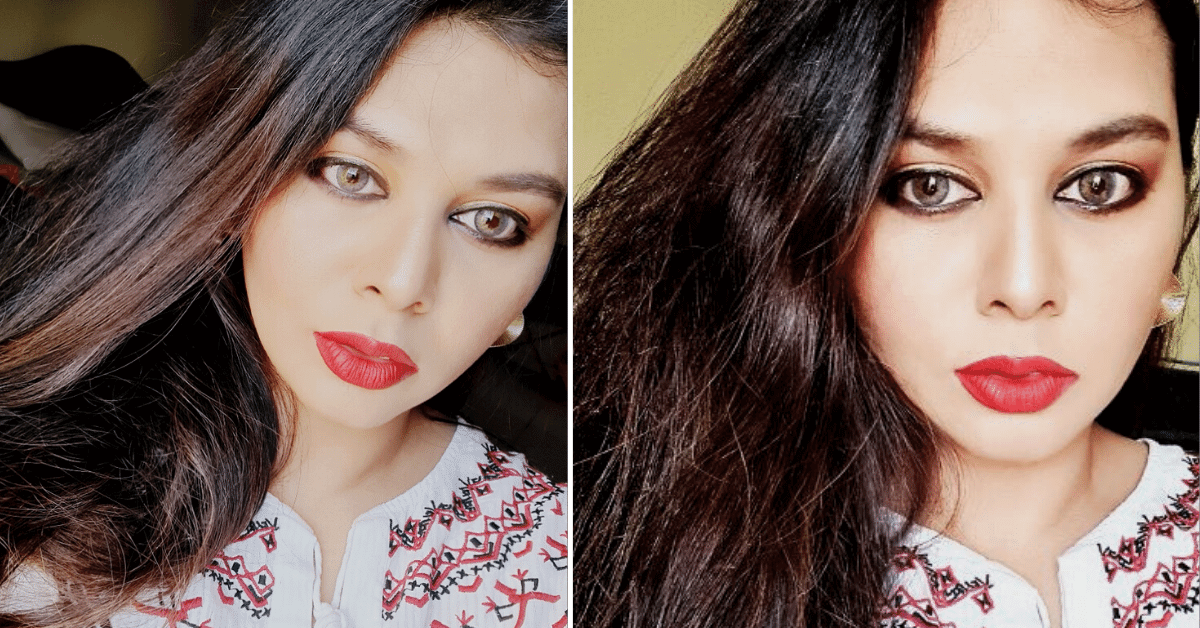 Valentine's Day Makeup Look 2023
Valentine's day is a celebration of love and affection. Gifts, cards, and flowers were given and received on this day. It is also a time to enjoy special meals and treats.
Many couples use this time to express their affection for one another by spending time together.
In this blog post, I will share my Valentine's day glam makeup look 2023. We will be using the classic theme of love as inspiration. My Valentine's Day look for the lips will feature a classic red lip color for a soft glamourous look.
Let's get started
Valentine's Day Makeup Tutorial
STEP 1 ( Prep your face for Makeup )
To create a glowing complexion on Valentine's Day, I am preparing to start my makeup look with glam glow moisturizer. 
Glamglow ( glow starter mega illuminating moisturizer nude )I use it as a moisturizer before applying my foundation because it makes my skin look radiant and moisturized. 
This moisturizer is suitable for oily skin as well. Despite leaving your skin glowing, it doesn't clog the pores. It's a great product, and I will use it as a primer today to add a little extra glow.
STEP 2 ( Applying Eyeshadows )
After moisturizing my face, I am going to apply my Tarte Shape tape concealer on my eyes to get a clean base for my eyeshadows. I am using a medium honey shade for Tarte concealer and blend this concealer on my eyes with a damp beauty blender.
I am going to use Huda beauty rich nude obsessions for eyeshadows. All shades are highly pigmented. From this palette for the base, I will apply a matte nude pink color shade and blend it on my crease area with the brush in a circular motion.
I adore it because it has such rich pigmentation. I can easily switch my looks between light and dark eyes using this Nude Obsessions palette because it contains beautiful rich pigmentations.
I'm going to take a dark brown color from the palette and blend it with a brush for the outer corner. Next, I'll take a shimmering light golden shade from Juvias place, look. The Nomad Nude palette, and apply it to my eyes with my fingers.
This shimmer shade gives this look an extra glam, girly vibe. kryolan aqua eyeliner will be my choice for eyeliner. I'm now going to apply some mascara to my eyelashes to create a voluminous look. For mascara, I am going to use Makeup forever mascara ultra black.
STEP 3 ( Foundation )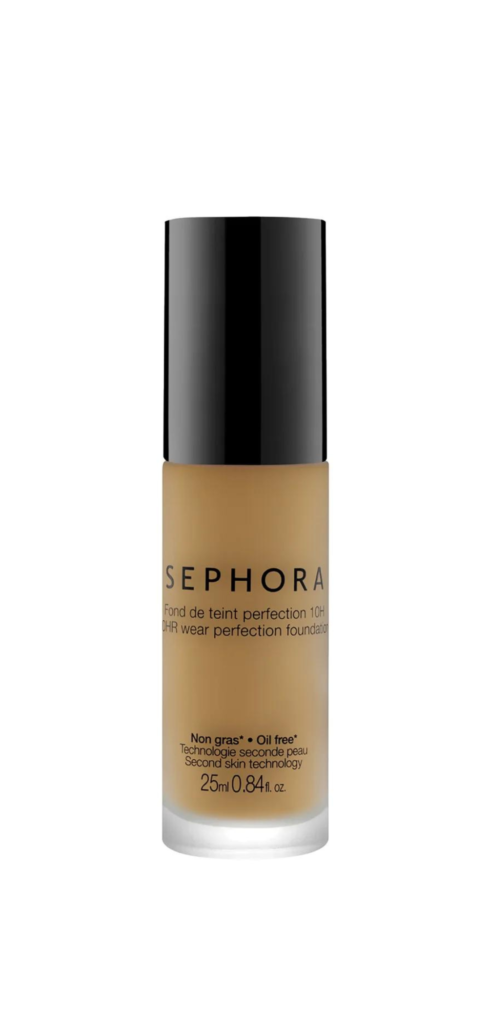 In the next step, I will apply my foundation. I will use Sephora foundation in shade honey medium, which is very affordable, easy to blend, and never gets cakey. Applying this with the damp beauty blender, I am using shade medium, honey.
How To Apply
I will use my damp beauty blender again to blend my foundation after I have applied my concealer under my eyes and blended it with my beauty blender. To conceal under the eyes, I use Urban decay's naked concealer shade 60 NN. 
In addition to its lightweight, highly pigmented, and super-creamy formula, this liquid concealer does not crease, cake, or settle into fine lines.
After this, I will apply Fenty beauty translucent powder in a shade of banana very lightly and put this on my face to get a clean look.
STEP 4 ( Fill in your Eyebrows )
For eyebrows, I am using Sephora Retractable Brow Pencil in a Chocolate brown shade. I am going to fill out my brows with a brow pencil. As I begin to fill in my eyebrows, I will simply comb them upward with a spooly.
STEP 5 ( Contour and Highlight )
For contour, I am going to use the Hoola benefit bronzer. For blush, I am using essence satin touch blush because I want my cheeks to be natural in a natural pink peach tone
Highlighter
The next step is the highlighter I am going to use a Huda beauty 3D highlighter palette for cheekbones I am using Ibiza shade and for the nose, I am using Capri shade.
I'm using Huda Beauty's 3D highlighter palette for highlighting to create a subtle natural glow. It gives you a soft, feminine glam makeup look when you dust it on your face with your big brush.
LIPS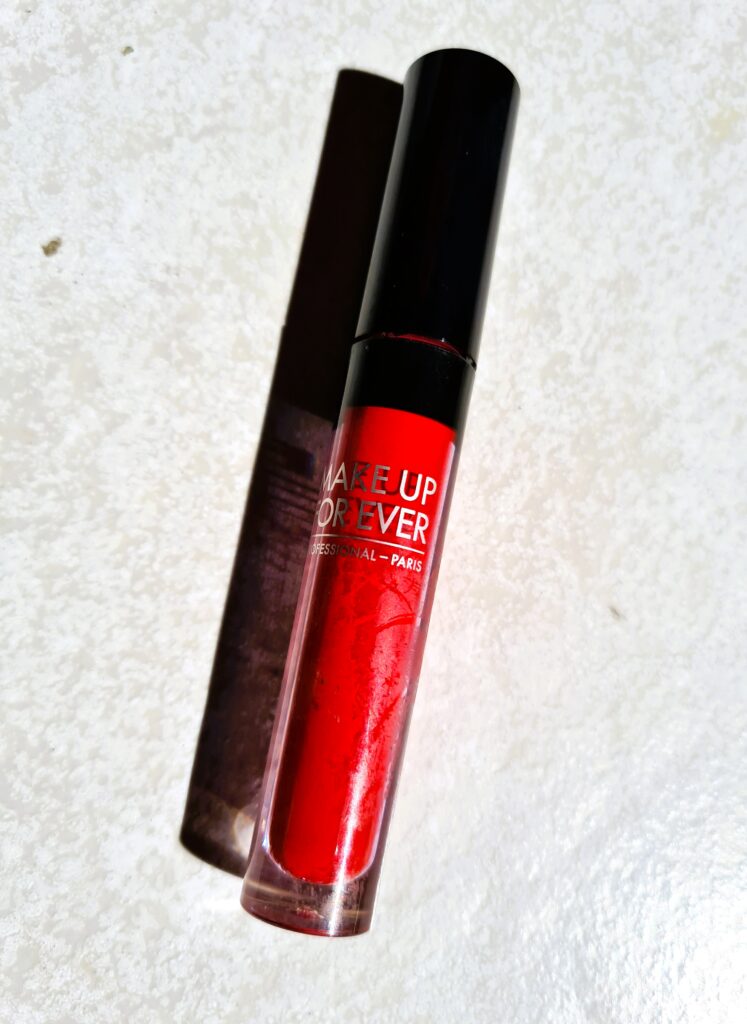 For Lips, I am using makeup forever liquid lipstick in shade no 401 this color is classic glam red color and gives you some extra glow on your face.
To fix this look I am going to use mac prep and prime setting spray when you apply setting spray just look forward because the face is still wet and it can smudge your eyeliner.
You can use this makeup tutorial for a date night or other special occasion. Despite being glitzy, it is not overbearing on the eyes.
That's my kind of look! I hope you like this look. Stay tuned for more makeup tutorials. You can also check my article about affordable valentines day gift ideas for your partner this valentines day
Happy valentines day 2023!
Useful Links