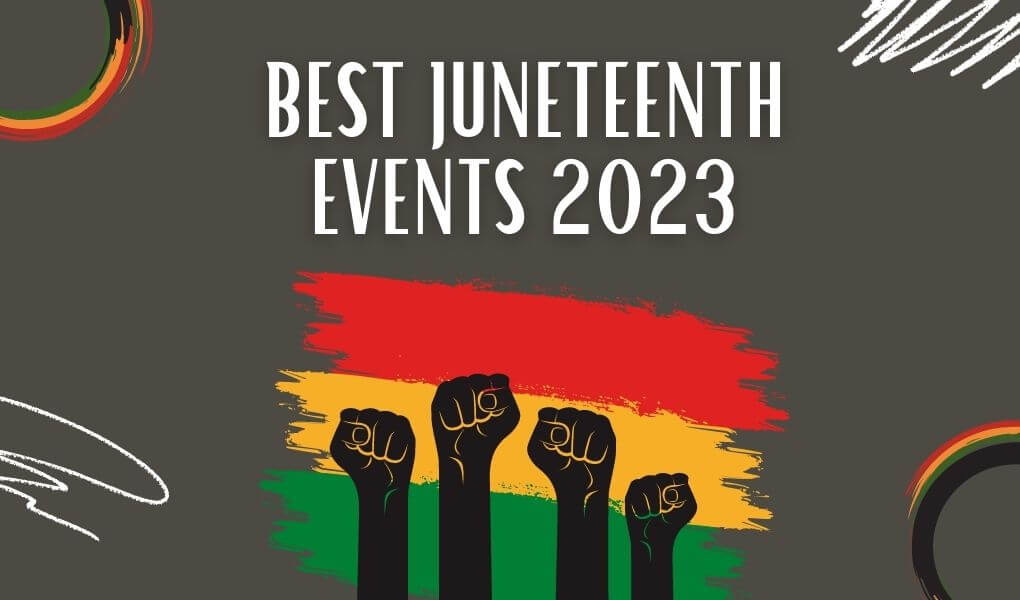 10 Best Juneteenth Events 2023 To Celebrate the Holiday
The Juneteenth holiday pays tribute to June 19, 1865, when Union soldiers traversed the Texan landscape bearing the Emancipation Proclamation. Over time, Juneteenth has evolved into a momentous occasion for African Americans. It is a poignant celebration of their hard-fought freedom, cultural heritage, and noteworthy accomplishments.
However, it transcends the boundaries of any specific community. It beckons all Americans to embrace this day as an opportunity to commemorate and honor African American history. In addition, it rejoices collectively in the priceless gift of liberty.
Independence Day or Jubilee Day celebrates the end of slavery, which awakened hundreds of thousands of African Americans in Galveston, Texas, about their long-awaited freedom.
When Is Juneteenth 2023
It will be observed on Monday, June 19, 2023, this year.
Juneteenth Events 2023
In celebration of Juneteenth, Black communities have gathered from coast to coast for decades to celebrate these principles. These nine U.S. cities are hosting some of the best Juneteenth events for 2023.
1-Juneteenth Jazz Jubilee Concerts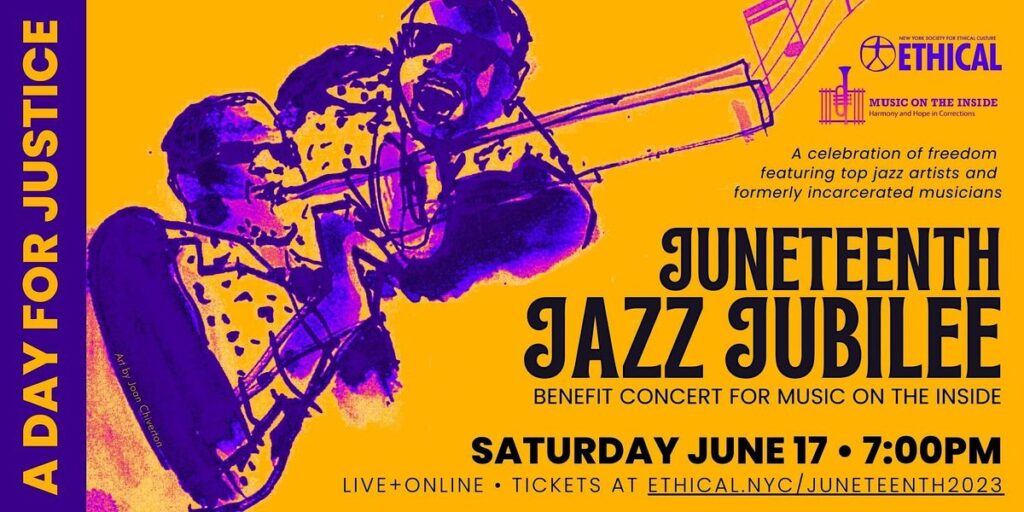 Juneteenth Jazz Jubilee Concerts are a joyous celebration of freedom, resilience, and togetherness! They are hosting a special benefit concert for Music on The Inside, where formerly incarcerated musicians will perform alongside top jazz artists.
It's going to be an uplifting and energetic event that pays homage to emancipation and the ongoing fight for criminal and social justice in the United States. So mark your calendars and get ready for a night of incredible music and a powerful message of hope. Let's come together and make a difference!
2- Party and Parade at Emancipation Park in Houston, Texas
Because Gavelston is so close to Houston, the city has been commemorating Juneteenth for almost as long as the island has. Black residents of the city started commemorating the event yearly in 1872 after raising $1,000 and buying ten acres of property.
The local organizations participating in this Emancipation Park event will receive funding totaling $150,000. Don't miss Houston's Juneteenth parade, which starts at Acres Homes Multi-Service Center on June 18 and lasts the entire weekend. On Juneteenth, they sang, danced, and barbecued.
3-Walk for Freedom with Opal Lee in Fort Worth, Texas
We can't talk about Juneteenth without discussing Opal Lee, who is known as the "Grandmother of Juneteenth," because of her activity. Every Juneteenth, Lee, a native of Texas, went on a picnic with her family. She observed the holiday before it was officially acknowledged by the government, like many Black people, which might not have happened without her.
This year, on June 18, Lee will lead the city's yearly "Opal's Walk For Freedom," a portion of which will benefit the National Juneteenth Museum, which is scheduled to open in 2024. What's best? You can take part in Opal's Walk virtually even if you're not in Fort Worth.
4-Taste of Juneteenth Food Festival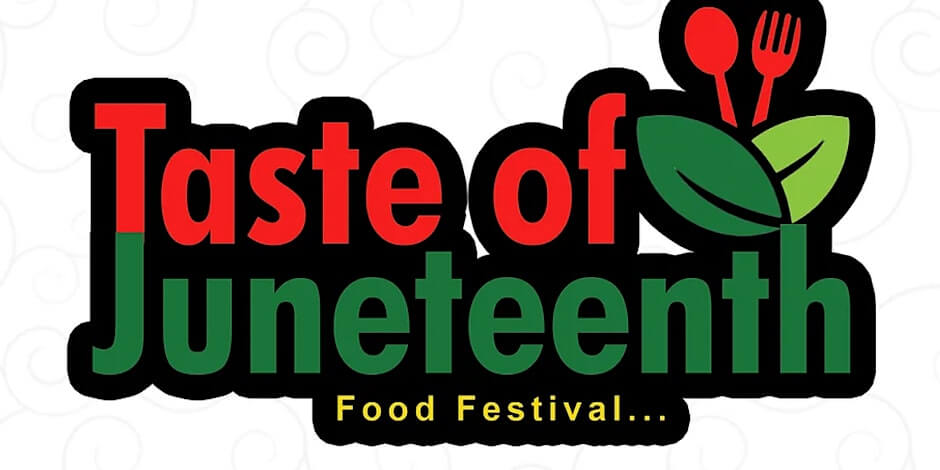 The Taste of Juneteenth, the country's top free-admission food festival, will feature a variety of cooking demonstrations, music, art activations, and family-friendly activities in addition to displaying the diversity of the dining scene in Africa and the Diaspora.
5-Take a tour and explore Juneteenth history in Alexandria, Virginia
Alexandria, Virginia, located over the Potomac River from Washington, D.C., offers numerous opportunities to celebrate African American culture this Juneteenth. On the holiday, Carlyle House Historic Park, an 18th-century museum in Old Town, will hold poetry readings along with live music and art.
On June 18th, children will be told about local history through books, stories, and songs on the grounds of the Black History Museum.
6-Manumission Tour
Booking a Manumission Tour is an absolute requirement. Their itineraries include the stories of enslaved Alexandrians, as well as tours of historically Black Duke Street.
Don't forget to munch your way through Black-owned Alexandria at restaurants such as Haute Dogs and Fries and Hen Quarter.
7-Get your party on at AFROPUNK in Minneapolis, Minnesota.
From the development of house music to the birth of Motown, the Midwest has always been a bastion of Black music. This Juneteenth, AFROPUNK, a touring music event, will be in Minneapolis.
There will be trademark panel discussions called "Solution Sessions," opportunities to connect with your favorite Black travel bloggers, and live music with Ari Lennox, Sango, and Noname.
8-In Baltimore, Maryland, discover Black art and music.
Like D.C., Baltimore has long been a Black Mecca, making it a special place to observe Juneteenth. This Juneteenth weekend, Neyo and The O'jays will perform at Druid Hill Park's annual Black arts and music festival, AAFRAM.
AAFRAM restaurant week, which showcases some of Baltimore's top Black-owned eateries, is also held during the festival.
Food specials will be offered by restaurants including The Land of Kush, a vegan soul food joint, and Fishnet, a neighborhood fish restaurant providing Baltimore favorites like lake trout.
Many activities are planned for the Juneteenth 2023 weekend in Baltimore's historic Pennsylvania Ave Black Arts District, including a Juneteenth Festival at the neighborhood favorite Dovecote Cafe and a Freedom Day Celebration that is great for kids.
9-Celebrate Juneteenth 2023 in Galveston, Texas, the place where it all began.
Without the Black community in Galveston, who chose to celebrate after learning they were freed from slavery two years after the rest of the nation, there would be no Juneteenth. Galveston Island still glistens with Black culture today.
Travelers can participate in the Freedom Walks retracing the steps used to achieve liberty in Galveston this Juneteenth weekend. The 18th also marks Juneteenth with a procession and picnic at Wright Cuney Park, as well as a festival with a Black art walk exhibition, live music, and a youth basketball competition.
10-Feel eccentric at Washington, D.C.'s Something In The Water Festival.
The capital city, long known as "Chocolate City," has been commemorating Juneteenth since the early 2000s, and this year, it is one of the best spots to be for the celebration. Something In The Water Festival, hosted by Virginia native
Pharrell Williams will take place the entire weekend, June 17-19, and will feature some of the top musicians in Black music from across the world. It's one of the world's top Black festivals, and you won't want to miss it.